SkyGuide: NavAids certification
The evolution of technology provides the aviation industry with opportunities to resolve issues and adapt to new ways of working. Some of the challenges include the process for the calibration and certification of navigation aids.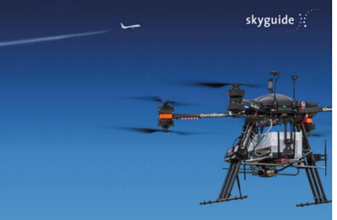 Skyguide, the provider of air navigation services in Switzerland, is a leader in the development and use of mobile inspection systems for the maintenance, setup and certification of radio navigation aids, capitalizing under this figure of payload in a RPAS, systems that they have been developing and using for more than 10 years for the measurement of radio navigation aid signals in the field.