CANSO Africa Conference 2022
Recalibrating for Resilient and Sustainable Operations – A Path Towards a Seamless African Sky
Pour lire cette page en français, cliquez ici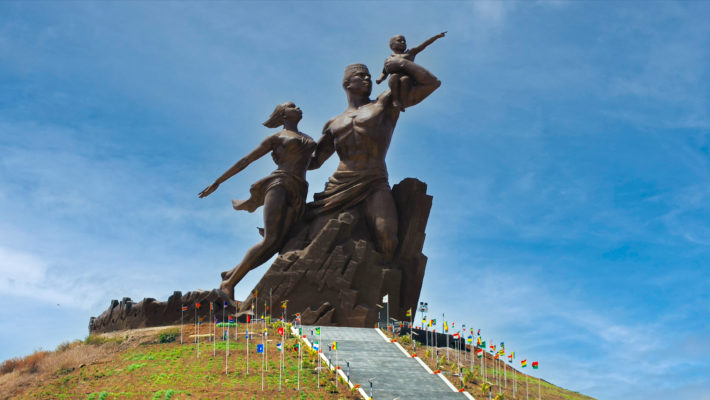 We look forward to welcoming you to the Hotel King Fahd Palace, Dakar, Senegal, for the CANSO Africa Conference 2022. Kindly hosted by ASECNA, our conference runs from Monday 5 to Friday 9 September.
With air traffic still predicted to double within the next 10 years, Africa remains one of the fastest-growing air transport regions in the world. The CANSO Africa Conference 2022 will unite around 200 senior air traffic management delegates from the region and beyond for four days of networking, debate, analysis and insight.
The CANSO Africa Conference 2022 is kindly hosted by ASECNA.
An introduction to our conference
CANSO Africa Conference 2022 – Recalibrating for Resilient and Sustainable Operations – A Path Towards a Seamless African Sky
In 2019, Africa was on a two-decade long path of projected growth, with air traffic within the African continent forecast to increase by an extra 274 million passengers per year, and an annual average growth rate of almost six percent. But the impact of Covid-19 means Africa now has to review these numbers, and asses their impact on operations and resources. The impact of the pandemic on aviation professionals is part of an ongoing assessment.
However, there is no doubt that, as the pandemic eases, the demand for air travel will come back and will need to be met with high functionality and performance. That will require strong partnerships among the air traffic management (ATM) community.
In addition, drone numbers continue to increase rapidly, accompanied by the development of unmanned aerial systems (UAS) traffic management (UTM), which not only needs to interface with ANSPs but may also influence future ATM.
Moreover, drones bring with them unique safety concerns, such as collision with manned aircraft, the use of unapproved communications spectrum, and even the expectations of privacy for citizens, are all of great concern to governments and air navigation service providers (ANSPs). There are further issues to be addressed too, including the functional interoperability that can be achieved with traditional air traffic management mechanisms, airspace design, and rules of the air for these new aircraft types.
Seamless airspace is contiguous airspace that is technically and procedurally interoperable, universally safe, in which all categories of airspace users transition without notice, between flight information regions and other vertical or horizontal boundaries. The collaboration needed to manage such seamless operations begins locally, as a neighbour-to-neighbour process. This exchange of operational procedures, traffic information, and system development direction is applicable to all ANSPs world-wide and, as traffic density and complexity grows, it becomes increasingly important to develop regional collaboration vehicles. It is only after neighbour-to-neighbour and regional collaboration is in place that one can reasonably expect to be successful with global collaboration.
Today, there is a growing number of initiatives destined to revolutionise the way air traffic management will be conducted, and this includes unmanned aerial vehicles (UAVs), remote controlling, and many other systems.
CANSO Africa has been instrumental in establishing initiatives such as the Mombasa Air Traffic Flow Management (ATFM) Roadmap, which seeks to establish integrated regional ATFM implementation through collaborative decision making (CDM) and airport collaborative decision making (A-CDM). Stakeholders must collaborate on training, operations, organisation and sharing of information vital for the successful deployment of ATFM, and ensure agreements are in place to support ATFM management plans.
The CANSO Africa Conference 2022 – Recalibrating for Resilient and Sustainable Operations – A Path Towards a Seamless African Sky will discuss how the Africa region can ensure seamless airspace which is safe and efficient in future, and which benefits the continent's people (including aviation professionals), their movement and intra-Africa Trade in a sustainable and efficient way.
Africa needs a catalyst for economic growth, a streamlined aviation sector will go a long way to help deliver it. Join us in Dakar to play your part.
Download the slides
The slides from the CANSO Africa Conference 2022 are available to CANSO Members only.
To view these please login here or request/reset your password here.
Once you have logged in, you may have to use your internet browser's back button to come back to this page.
If you are not a CANSO Member but you would like to see the slides, please contact Richard.Hijnekamp@CANSO.org with your request.
Download the slides