ICAO and Singapore to jointly deliver global programme on aviation recovery and resilience
The International Civil Aviation Organization (ICAO) and Singapore have signed an agreement to jointly develop and deliver a global training programme on aviation recovery and resilience for the Directors-General of Civil Aviation (DGCAs) of ICAO contracting states. The agreement was signed by Secretary General, ICAO Juan Carlos Salazar and Director-General, Civil Aviation Authority of Singapore (CAAS) Han Kok Juan.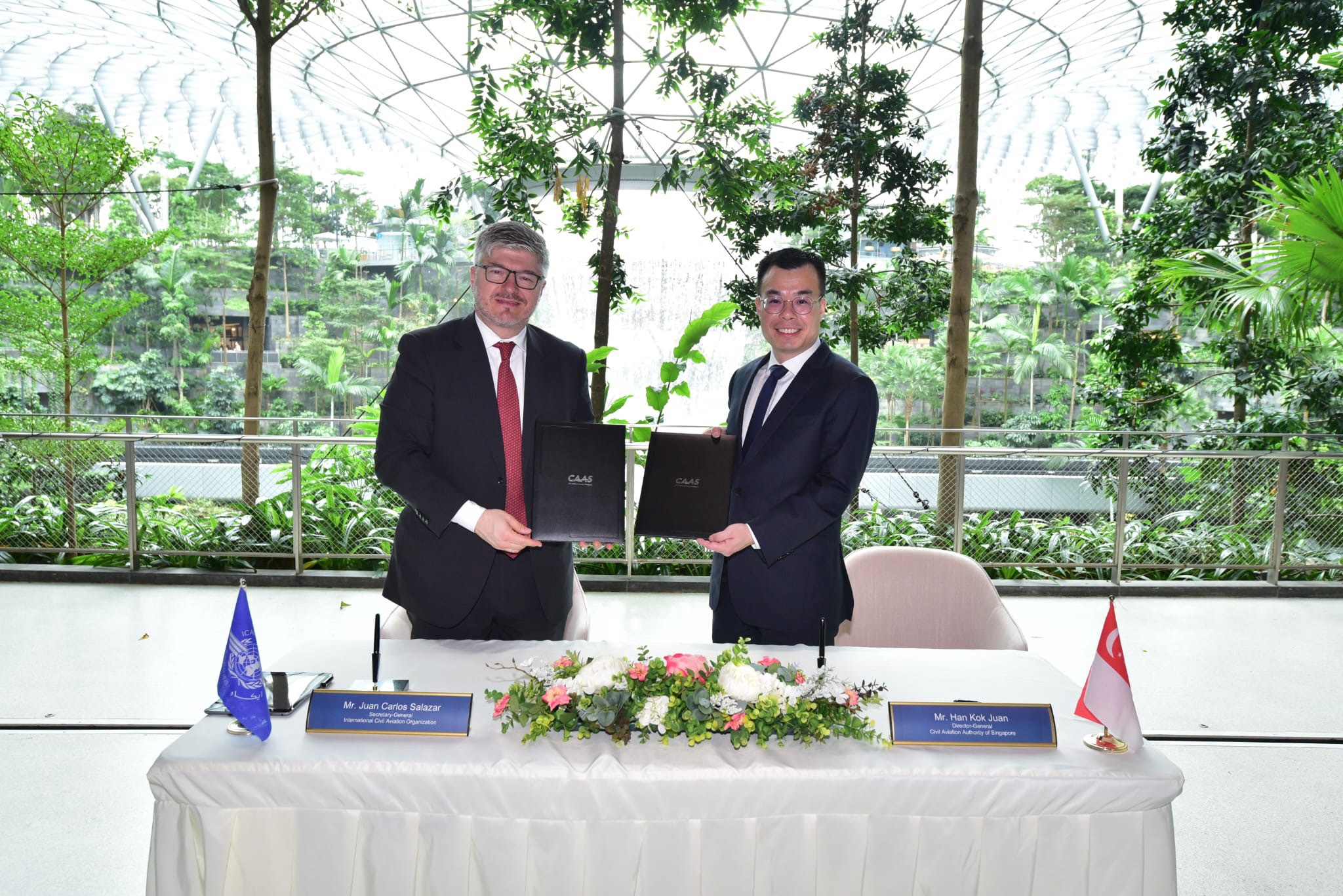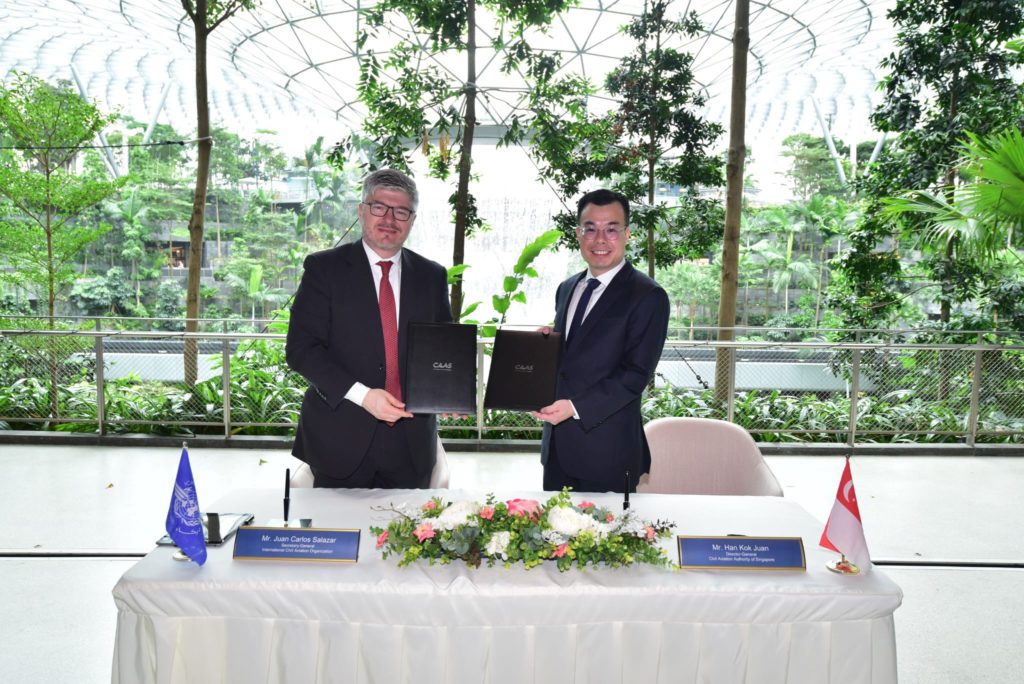 The DGCAs' Programme on Aviation Resilience will equip Directors-General with new skills and competencies to overcome challenges and seize new opportunities as they rebuild their respective aviation sectors. Topics that would be covered include lessons learnt from the COVID-19 crisis, aviation safety, sustainability, technology and cybersecurity. The inaugural run of the one-and-a-half-day programme will be conducted in Singapore on 18-19 May 2022. Subsequent runs will be held later this year.
Mr Han Kok Juan, Director-General of CAAS said, "Singapore is deeply honoured to be able to partner the ICAO in leadership training on aviation recovery and building resilience. The partnership is a recognition of Singapore's expertise and experience and testament to Singapore's commitment to contribute to global aviation recovery and human capital development."
"The launch of this programme holds the promise of a highly significant positive impact on the efforts led by governments and other stakeholders to accelerate and optimise the recovery of the global aviation sector, in particular through alignment with the internationally coordinated guidance developed through ICAO," remarked Mr Salazar. "The delivery of this content directly to the leadership and senior management level of civil aviation authorities worldwide will provide a significant boost towards achieving a sustainable and resilient future for flight."
Mr Juan Carlos Salazar is in Singapore on a four-day programme as a Distinguished Visitor of the CAAS. During his visit, the Secretary General will participate in a roundtable with corporate CEOs and industry association and union representatives of the Singapore aviation sector on challenges and opportunities for international aviation, particularly in the Asia-Pacific region. The Secretary General will also take part in a dialogue with the Directors-General of Civil Aviation of Pacific Small Island Developing States and visit Neste Asia Pacific, a renewable solutions facility, and be briefed on Singapore's sustainable aviation efforts.