CAAS
Organisation Overview
The Civil Aviation Authority of Singapore (CAAS) is a statutory board under the Ministry of Transport. Among other areas, it provides air navigation services in the Singapore Flight Information Region and the Singapore Changi Airport. It represents the government of Singapore on matters related to civil aviation in the country. CAAS also regulates and spearheads the develoment of civil aviation and plays a role in making Singapore a global air hub.
Our Mission
To grow a safe, vibrant air hub and civil aviation system, making a key contribution to Singapore's success.
Our Vision
A leader in civil aviation; a city connecting the world.
Towers operated: 2
Number of ACCs: 1
Employees: 1,790
Total number of ATCOs: 251
Total number of operational ATCOs: 233
Related News
Member Information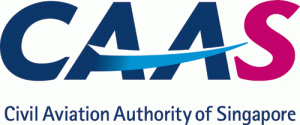 Membership Type: Full Member
Chief Executive Officer: Mr Kevin Shum Jin-Chyi, Director-General
Country: Singapore
Telephone number: +65 65 421 122
Fax number: +65 65 421 321
E-mail: lim_yung_tzen@caas.gov.sg
Head office:
Singapore Changi Airport, P O Box 1, Singapore 918141
Websites: