Virtualisation to improve air traffic services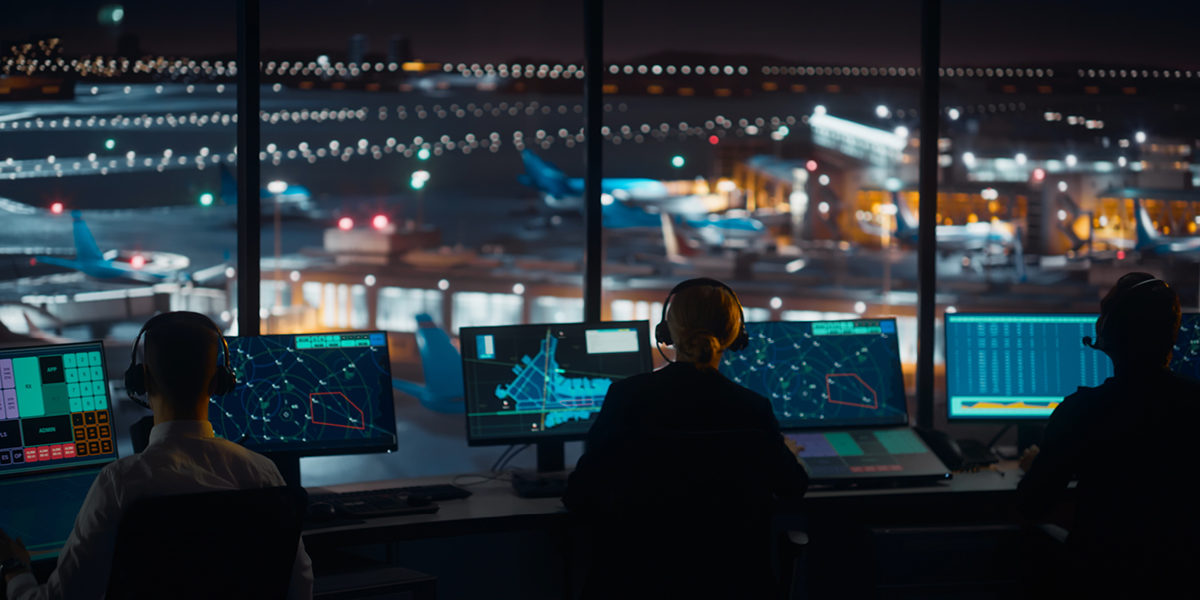 CANSO has released the latest whitepaper in its Emerging Technologies series. Virtualisation covers the increasing trend to decouple services from bricks-and-mortar infrastructure through digital enablement.
Virtualisation is critical to ANSP forward planning as all the necessary technologies are available today. These technologies are driving the transition from traditional hardware-oriented services towards software-only solutions connected over a secure and high reliable IP network.
The most obvious example of this is the Virtual (also called Digital or Remote) Tower, which provides air traffic services (ATS) at an airfield from a different location. Virtual Tower technologies provide excellent coverage of the airfield, enabling the remote operators to manage aircraft without having to be there or use the naked eye.
The concept covers a range of operations. A single mode operation refers to the provision of ATS to one airport from a Virtual Tower. Contingency mode operations are employed when the permanent facility is unusable for whatever reason. Usually, this is not seen as a permanent solution. And a multiple mode operation is a Virtual Tower controlling two or more airfields simultaneously. Innovative displays get all the necessary information to operators quickly and easily. The set-up can even enhance information sharing and facilitate a range of performance benefits.
Jean Marc Loscos, Chair of the CANSO Europe Technical and Operational Group: ""Virtual Towers today and Virtual Centres tomorrow, supported by available technologies, can be implemented to bring about a range of social and economic benefits for a variety of stakeholders"
These benefits include: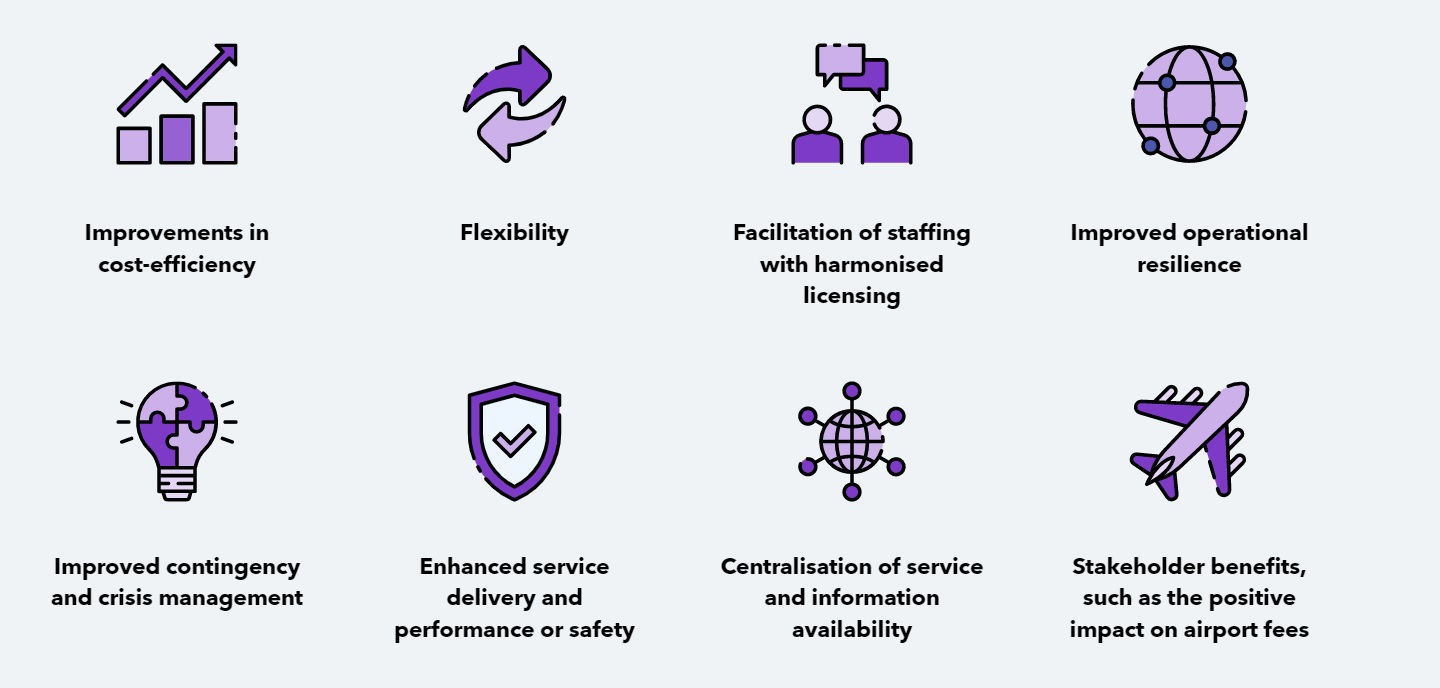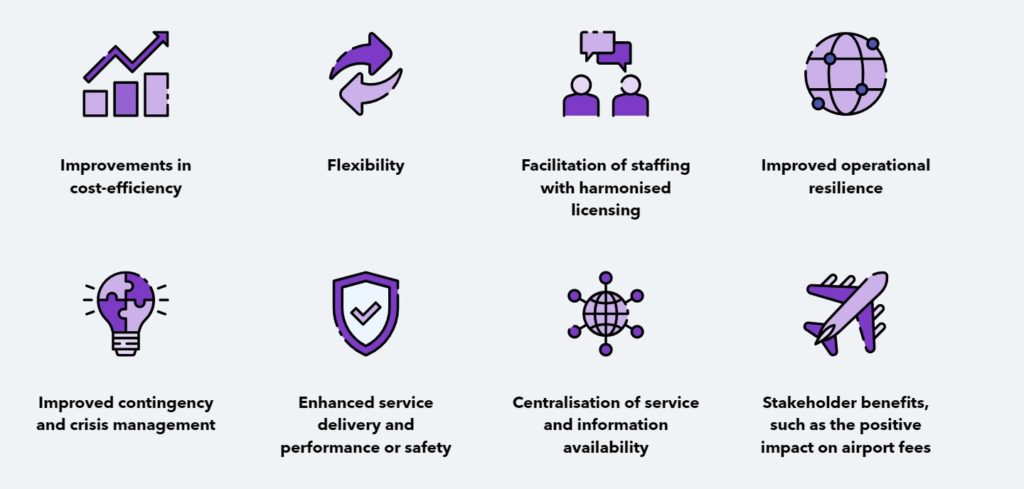 Managing infrastructure
Of course, Virtual Towers have faced challenges, including stakeholder acceptance and the high cost of entry that can make the business case hard to find. Each potential implementation needs to be studied in-depth.
ANSPs also need to think about how to manage cloud infrastructure. Outsourcing all the maintenance to a solution provider is one option. There are safety and security considerations, however, due to potential performance limitations in Service Level Agreements (SLA). In addition, some legislation may not allow data to be shared across borders, such as radar data.
An ANSP could manage the configuration and maintenance of the cloud infrastructure but must, of course, summon the resources necessary.
Despite the complexities involved in virtualisation, there is a bright future ahead. For a start, Virtual Towers are scalable, meaning the technologies they employ can be developed to provide enhanced data and services to the wider ATM community. Advanced conflict detection and the ability to display information in novel ways are just two examples. In short, Virtual Towers will promote automated, proactive, and connected operations.
"Already, we are seeing large scale Virtual Tower centres," says Loscos, "These enable a range of performance and efficiency benefits and there is one in operation in Norway where the Bodo RTC opened in October 2020."
Without a doubt, Virtual Centres pave the way for increased resilience and stability with multiple sources of data and locations for operations. There will, though, be areas that need special attention, including:
The safety of the network (between data centres and virtual centres) and all supporting equipment
Avoiding critical data corruption when data is merged from different data centres
skyguide case study
Swiss air navigation service provider, skyguide, is pursuing a virtual centre concept in Europe. Having successfully harmonised Geneva and Zurich operations, the two physical data centres from Zurich and Geneva will be merged into one single data centre based on an open architecture. This should bring considerable cost reductions, which will only increase in the years ahead as the integration matures.
A new phase of the project will change the way air traffic controllers interact with the flight trajectories displayed on their screens. This final phase is expected to bring simplified, location-independent procedures and processes together with increased automation and dynamic airspace management.
skyguide is also cooperating with the French ANSP, DSNA, to receive flight plan data from DSNA, which is acting as an ATM Data Service Provider (ADSP). The new virtualisation infrastructure will be remotely monitored from Bulgaria and is planned to enter operations by 2025.
Interoperability
Virtualisation's success in other industries gives a clear indication of the potential of the concept.
The banking industry, for example, has shown how to handle interoperability without requiring uniformity. The Banking Industry Architecture Network (BIAN) comprises multiple stakeholders and provides a banking technology framework that standardises and simplifies core banking architecture. Based on Service Oriented Architecture (SOA) principles, the model is not only future-proofed but also fosters industry collaboration.
The lessons learnt from the BIAN initiative include the need for interoperability without resorting to a one-size-fits-all approach. The importance of focusing on business services is equally clear.
ATM-related services can benefit from these findings, according to the CANSO whitepaper. Virtualisation will play a future role in emerging services, such as unmanned traffic management (UTM) and advanced air mobility (AAM). But completely new business areas are imaginable:
Pure data service provider: providing services, such as weather and surveillance to other ANSPs
ATM cloud provider
Completely new ATM services might be developed in the future that rely on automation or artificial intelligence
Ultimately, virtualisation offers seamless air traffic services and harmonised operational procedures. This will ensure not only cost savings for ANSPs but also CO2 savings through improvements in trajectories and flows. The implementation can be complex and must address political, regulatory, business, technical and operational issues.
"Whatever the answers, the benefits should enable more resilient, efficient and scalable air traffic management in the future," concludes Loscos.