The Aviation Studies Institute publishes a review of developments in Southeast Asia towards Advanced ATM Concepts of Operation
The Aviation Studies Institute, at the Singapore University of Technology and Design (SUTD), is pleased to announce the publication of their latest industry white paper "Air Traffic Management Advanced Concepts of Operations." This paper looks at the concepts of operation envisaged for Air Traffic Management in the region, the key development initiatives of relevance to the Southeast Asia region and current progress towards achieving them. The paper includes an analysis of the implementation status of the key concepts of operation and suggests solutions to overcome implementation challenges.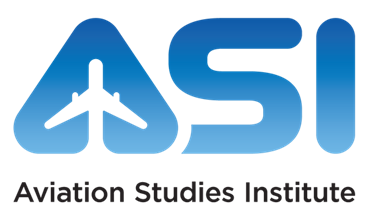 The white paper is the third white paper published by the Aviation Studies Institute during 2022. It is freely available for download from their website.
"The Aviation Studies Institute at SUTD is pursuing its objective of supporting the development of aviation in the Asia-Pacific. This publication provides an opportunity for aviation stakeholders across the region to appraise themselves of the ATM developments the region has pledged to implement and refresh their awareness of the timescales originally committed. The industry faces several challenges, but opportunities for collaboration exist, as well as the benefit of hindsight from other parts of the world.
With this white paper, we hope to enlighten conversations about regional priorities, and the need for regional collaboration" said Jamie Bloomfield, the Aviation Studies Institute's Industry Engagement Lead.
About the Aviation Studies Institute
The Aviation Studies Institute is based in Singapore, at the Singapore University of Technology and Design and was jointly established with support from the Civil Aviation Authority of Singapore.
It is dedicated to addressing the needs of aviation stakeholders and advancing the development of aviation in the Asia-Pacific region. It is keen to cultivate collaboration and engagement and is always open to discussing ways it can further support the industry.