CANSO Global Safety Achievement Award 2020 shortlist announced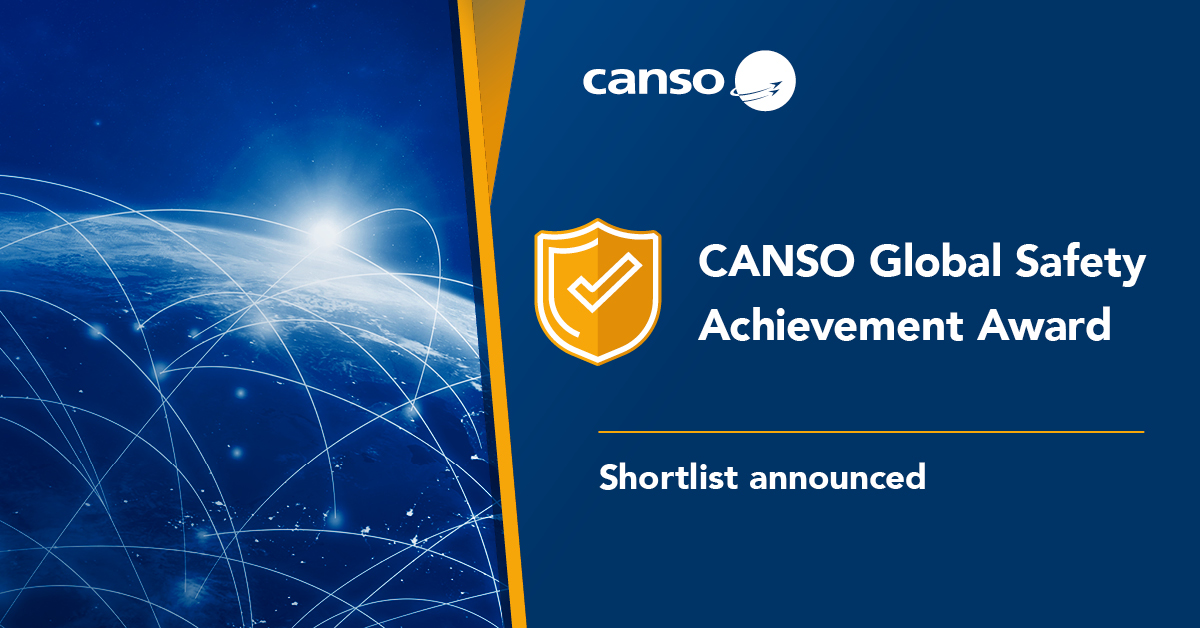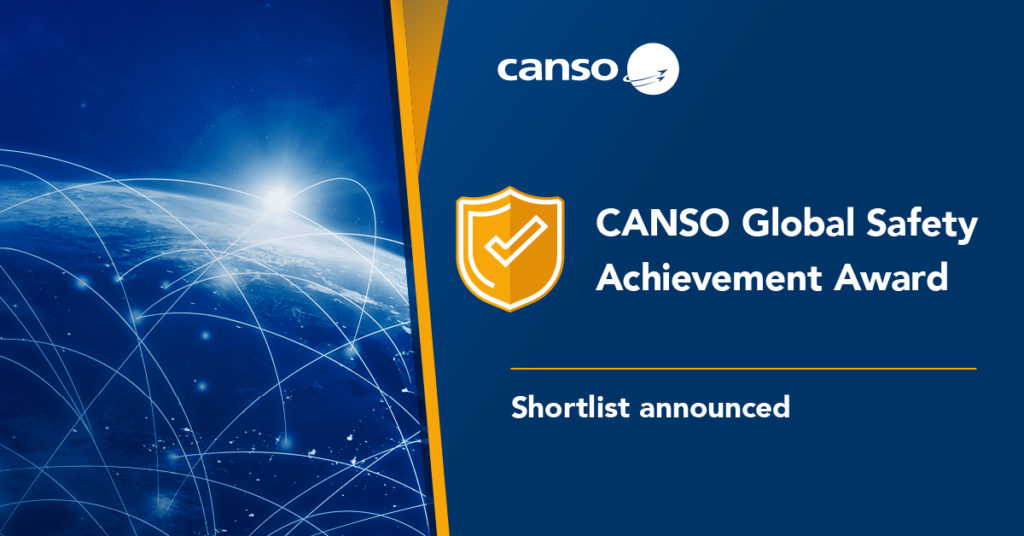 CANSO – the global and regional voice of air traffic management – has announced the shortlisted candidates for the CANSO Global Safety Achievement Award 2020. The award is given to a company or team that has made a significant contribution to reducing aviation risk in the past 12 months.
Six nominations have been shortlisted for the CANSO Global Safety Achievement Award 2020 from a record-breaking number submitted. The shortlist includes innovation from DSNA, ENAIRE, FAA ATO, IAA, NAV Portugal and SANS. The winner will be announced at the CANSO Safety Focus: 2021 Kick-Off virtual event on 25 February 2021.
"With all that has occurred in our industry as a result of the pandemic, and with the challenges we still face, I would first like to offer my thanks on behalf of CANSO to all in the ATM industry for keeping our skies open and safe these past 12 months. These critical efforts will go down in history a testament to the industry's bold commitment and collaboration in a global time of need", says Osman Saafan, Chair of the CANSO Safety Standing Committee, and DFS Deutsche Flugsicherung GmbH Director Corporate Safety & Security Management and Civil-Military Affairs.
"And although these times have been tough, we are honoured to take the opportunity to celebrate innovation and showcase work that is driving ATM forward and providing valuable learnings for our global community as we recover. The CANSO Global Safety Achievement Award is a great platform for this, and I thank all those who took the time to submit nominations. In particular, I'd like to congratulate those who made the shortlist. Collectively, we do a great deal of meaningful work in the safety community and through the Award we have a great opportunity to share our experiences and become stronger together."
The following nominees were shortlisted:
Elisabeth Lefebvre, DSNA – For leading improved Safety Risk Assessment changes integrating Safety II oriented elements in safety management system (SMS). Elisabeth led her team to integrate proven elements of Safety II into a coherent approach. The method now includes observation of normal operations, in order to assess changes in DSNA's functional system (human, technical, procedural). The Safety Models are the centrepiece that provide a common language for incident reporting and are easier to understand from an operational perspective to monitor DSNA Safety Performance.
Alberto Rodriguez and Jesus Romero, ENAIRE Safety Unit – ENAIRE has developed a tailored suite of tools to monitor normal operations (NOM) for safety purposes. They integrate contemporary approaches like Safety II, Systems Thinking principles, Resilience Engineering, and Human Performance science. These processes gather information from real operations, supported eventually by big data tools. This enabled complementary methods to measure its system's safety and has deeply influenced mindset towards a systems-thinking one. This has resulted in significant decreases in safety records, more efficient safety intervention plans and support to safety decision-making process.
FAA-ATO Aviation Risk Identification and Assessment (ARIA) tool – On 1 October 2020, the Federal Aviation Administration launched an Aviation Risk Identification and Assessment (ARIA) tool into its Safety Analysis and Risk Management culture. ARIA detects and assesses airborne aircraft encounters and prioritises them based on potential risk and allows safety professionals to focus on areas of highest potential risk. The tool processes billions of radar hits in near real-time, using cloud-native technology. That information is then analysed and aggregated and used to educate and inform on potential risk issues within the National Airspace System.
IAA – For utilising the Aireon ALERT service to provide vital support for search and rescue personnel. AireonALERT is the aviation industry's first and only free global emergency aircraft location service, operated by the IAA. ANSPs, commercial aircraft operators/airlines, regulators and search and rescue organisations in need of crucial aircraft location data, rely on Aireon ALERT to help provide an ADS-B OUT 1090MHz equipped aircraft's most recently known position. By operating this free service, the IAA is filling a critical need, ensuring search and rescue personnel have the most accurate aircraft position data available when responding to an incident, regardless of global location.
ATCO Manuel Gonçalves Pereira da Silva Lopes, NAV Portugal – For outstanding dedication and contribution to the safety of operations, and improving the performance of ATC services for airspace managed by NAV Portugal. Having started his career in Nampula, Mozambique, in1978, Manuel Lopes developed several innovative initiatives to improve air navigation service provision, mainly focussed on safety and efficiency. Latterly, this included leading NAV Portugal's Investigation, Analysis and Prevention of ATM Occurrence (NAPATM) in 2020, up until his early and sad passing at the age of 65 in November 2020.
SANS – In an effort to enhance SANS Safety Culture, a safety task force was formed in 2020 of senior executives which included the SANS CEO. A detailed analysis was completed through bottom up and top down workshops, and interviews and targeted questionnaires were utilised to identify and understand the core challenges for safety within the organisation. Consequently five work streams and 20 initiatives were developed. Under workstream 3 "Safety Culture" one of the initiatives was titled "Building the right safety culture". This initiative focused on defining and building the culture at all levels within SANS.
---