Three weeks to go until 2021's first big gathering!
It's now only three weeks to go until CANSO's first virtual global gathering of 2021 and it's the first time one of CANSO's Executive Summits has been open to all CANSO members. Don't miss your chance to sign up!
The event, sponsored by Nokia, includes some stellar speakers – world leading futurists, social designers, digitalisation experts, and data specialists who will take us into the future – beyond the pandemic – to explore what lies ahead for our industry.
Simon Hocquard, CANSO's Director General, said: "We have a brilliant line up of speakers whose insights into how the future will look in a post-COVID world will be of huge relevance to all of us in the air traffic management industry.
"Not only will they share their insight on managing our future skies, but over the two days of discussion, debate, thought leadership and conversation with senior figures from our industry, they will also help us face the challenges that await."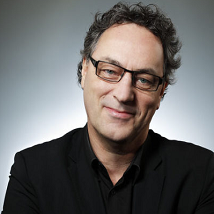 The event's first speaker is Gerd Leonhard, one of the top 10 futurist keynote speakers in the world. With over 2,000 engagements in more than 60 countries since 2004, and a combined audience of over 2.5 million people, Gerd has been listed by Wired magazine as one of the top 100 most influential people in Europe.
The theme of Gerd's speech is 'The Great Transformation,' and after he's spoken he'll take part in a fascinating discussion with Martin Rolfe, CEO of NATS.
Following Gerd, Dutch artist and innovator Daan Roosegaarde will talk about how to design an innovative and sustainable future after COVID-19.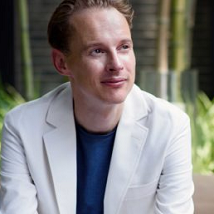 Daan is a creative thinker and maker of social designs which explore the relation between people, technology and space. He'll explore the social role of design, the importance of "Schoonheid" (a Dutch word meaning both beauty and cleanliness) and his vision for the future. The New York Times calls him the new 'hippie with a business plan'.
After he's spoken, Think Research's Managing Director Conor Mullan will put further questions to Daan.
Day two starts with Isabelle Mauro, Director, Head Digital Communications Industry at the World Economic Forum. She will talk about digital transformation and how it is essential to economic recovery.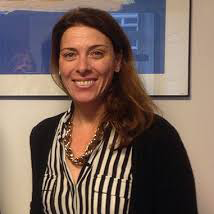 Isabelle manages the portfolio for the telecommunications community and is responsible for managing and implementing the industry's initiatives, including industry transformation, digital inclusion and impact of technology on the economy and society.

After what is sure to be a fascinating talk, she'll then be in conversation with Alex Bristol, Chief Executive Office of skyguide.
And finally, Ian Painter, General Manager Air Operations at Cirium, will take deep dive into data and what it can reveal in a speech titled 'What does the data say?'. Ian was named General Manager, Air Operations, at Cirium in 2020 after its acquisition of Snowflake Software, where he was co-founder and CEO.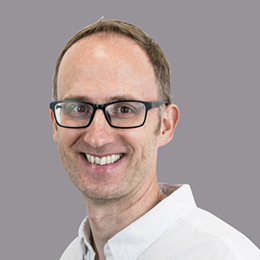 As a critical leader in Cirium's forward strategy, Ian is responsible for all products and custom solutions that deliver effective and efficient operations at Airlines, Airports and ANSPs across the globe. In addition to his sector responsibilities, Ian is responsible for Cirium Sky – Cirium's ground-breaking aviation data management platform.
Simon added: "One of our aims at CANSO is to bring together the experts in our industry and beyond. This line -up of speakers certainly achieves that."