Why we stand together with our industry partners on drones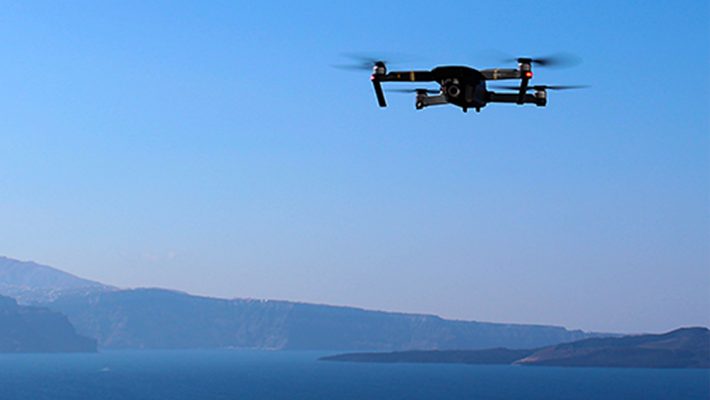 Eduardo García González, CANSO Manager Europe ATM Coordination and Safety, explores CANSO's collaborative approach to drone integration.
As the global voice of ATM, CANSO is committed to securing the future of our skies – building a safe, seamless airspace for all users, including drones. But we can't do this alone. As the number of drone operations continues to rise, CANSO is advocating for a comprehensive and collaborative approach to integrating new entrants.
CANSO is actively seeking to support the European regulatory authorities in producing a harmonised EU-wide regulatory safety framework that enables the safe, secure, efficient and fair integration of drones in the aviation system, and fosters broad public acceptance.
In 2016, CANSO joined with other aviation associations to establish We Are All One in the Sky, and together has campaigned for an all-inclusive and cooperative approach to facilitating the integration of drones while protecting the safety of all airspace users. While We Are All One in the Sky mainly comprises manned aviation associations, it is open to commercial drone operators and manufacturers, and we actively engage with their representative associations.
Advocating for an effective approach
In November 2019, We Are All One in the Sky set out five key principles for a successful regulatory framework for UAS and U-Space. As these principles were not fully addressed by the European Union Aviation Safety Agency (EASA) in its proposal for a high-level regulatory framework for unmanned aviation operations and UAS traffic management (UTM / U-Space) published in March 2020, we issued an open letter to the European Transport Commissioner in May offering our support to further improve the proposed regulation.
This Regulation represents an important first opportunity to establish a performance-based and risk-based regulatory framework that can provide some certainty to all airspace users and enable the development of the drone services economy and the multiple valuable societal and economic benefits drones can deliver.
In addition, the lessons learnt from the implementation of the proposed regulation in Europe will certainly be leveraged to inform ICAO and other regulatory efforts across the world, showing the ambition of the European Union to lead global efforts on this area. In short, it's important we get it right.
Step to success
On 3 July, the European Commission presented an updated version of the draft Regulatory framework for the U-Space at a meeting of the Informal Experts Group on Drones. The Commission has made significant improvements to the EASA regulation which CANSO has welcomed. As with such complex issues, there are still however areas to be addressed to ensure effective implementation of U-Space in Europe. From clarity on responsibilities of actors within the system and how to facilitate interoperability and the integration of operations, to practical aspects of implementation and electronic conspicuity of all airspace users – we all still have some work to do.
Collaboration is key
To ensure we maximise the benefits of industry-wide experience and expertise and bring about the best possible outcome, we must ensure the industry continues to carefully articulate and coordinate its response. Indeed, CANSO believes that collaboration is key to producing high-quality regulation without delay.
To that end, CANSO has actively engaged the commercial drone industry (e.g. Drone Alliance Europe), We Are All One in the Sky partners, European Commission and National Supervisory Authorities in our vision on U-space. We believe that only by working together with ANSPs, regulators, States, airlines, airports, industry suppliers, drone manufacturers and operators, can we design future airspace that will work for all. This is our mission and we will continue to strive for a framework that takes into account the full breadth of requirements. After all, we are all important stakeholders, and we are all one in the sky.
For more information about We Are All One in the Sky or if you would like to join us, please get in touch. We are laying the groundwork for one of the most exciting developments of in airborne transport, and CANSO is proud to be playing its part.