Sixth ATC simulator site goes live in Norway
The final of six Airways TotalControl tower simulator sites for Avinor Air Navigation Services in Norway has gone live, concluding a complex eight-month project with an innovative approach to delivery.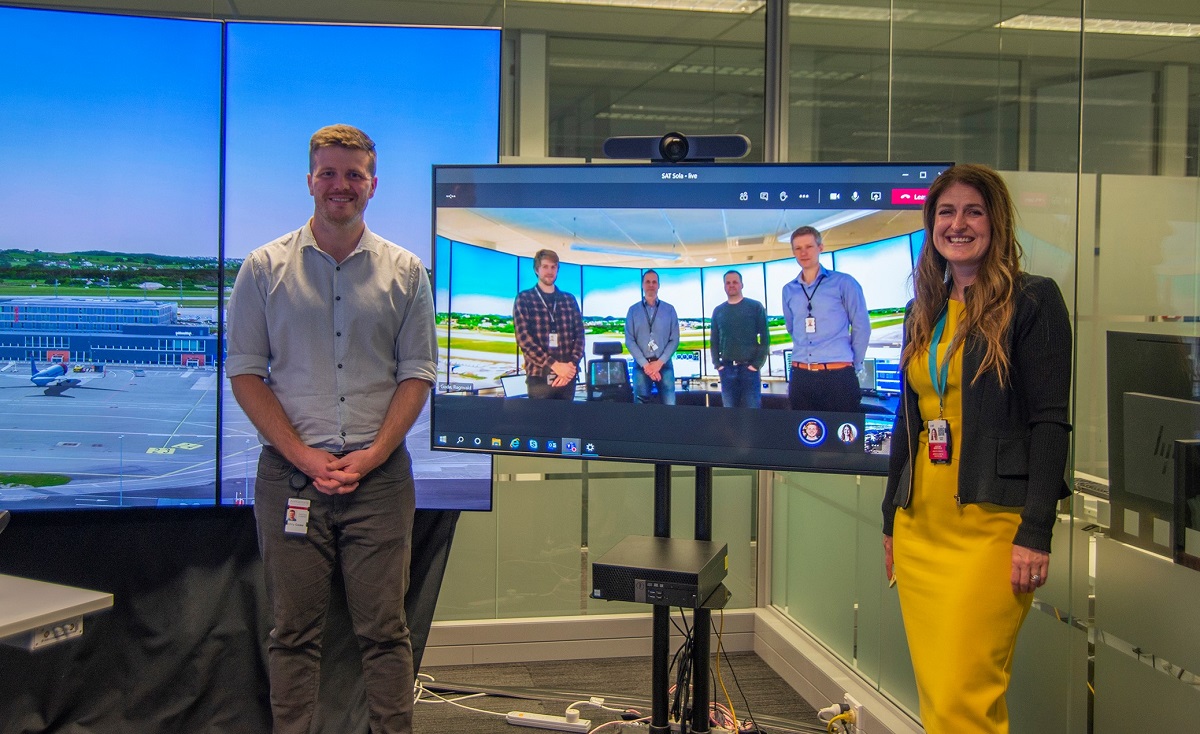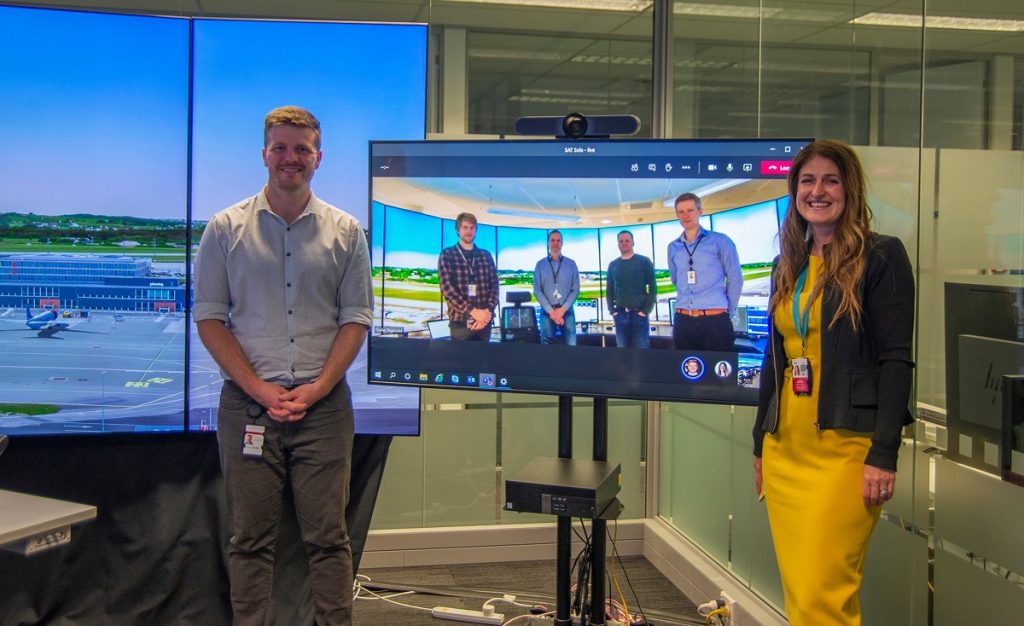 With the Airways International Ltd (AIL) and Avinor teams working thousands of kilometres apart and travel restrictions in place due to Covid-19, collaboration between AIL and Avinor was key. To meet project deliverables within tight timeframes, the Covid-19 mitigation strategy successfully used at Oslo Airport was extended to all remaining sites. The final tower simulator to be installed and commissioned was at Stavanger Airport in Sola on 16 December.
The tight timeline of a December completion and the scale of the project were challenging, with the Covid-19 pandemic adding extra complexities. An agile approach and close collaboration with Avinor were necessary to deliver six large tower and four surveillance simulators across six sites throughout Norway, with 17 aerodrome environments in total. The project also includes six mobile simulators, and a five-year contract has been signed for simulator licence, support and maintenance.
"The Covid-19 pandemic meant we had to transform the way we operate in terms of simulator design, deployment, installation, and training," says AIL CEO Sharon Cooke.
"The innovative approach for remote simulator factory acceptance testing (FAT), installations and site acceptance testing (SAT), especially at this scale, we believe is a global first. The engagement and teamwork between AIL and Avinor were critical to ensure this project's success."
For all installations, creative use of technology enabled FAT to be delivered from New Zealand, with the team from Avinor participating from Norway. AIL's simulator specialists guided Avinor technicians through the installation of hardware, and simulator user training was delivered remotely via the Airways Knowledge Online (AKO) virtual academy. Site acceptance testing was led by Avinor in Norway, with seamless engagement by AIL staff remotely.
"I am impressed with the manner in which the Airways New Zealand and Avinor teams have collaborated in making it possible to go live with the Tower simulator solution at six Norwegian airports," says Anders Kirsebom, CEO of Avinor Air Navigation Services.
"The COVID-19 situation has provided the aviation industry with many challenges indeed. It is great to see that we have been able to overcome these challenges together by the means of digital solutions and great sense of ingenuity together, despite being located on the opposite sides of the planet."
TotalControl is an advanced simulation platform, and a key aspect of the project was a centralised simulator pilot site at Trondheim Airport in Værnes – to enable remote simulator pilots to participate in training for all six simulator sites across Norway. Remote sim piloting supports efficient use of resources, reduced travel costs, no travel required for pilots which is important during Covid-19, and use of professional simulator pilots for all sites.
Airways' TotalControl is one of the most realistic and flexible simulation platforms on the global market, with real-world tower graphics utilising TotalControl's leading-edge TrueView technology which is showcased in Avinor ANS' simulators.