Norway goes live with Airways simulators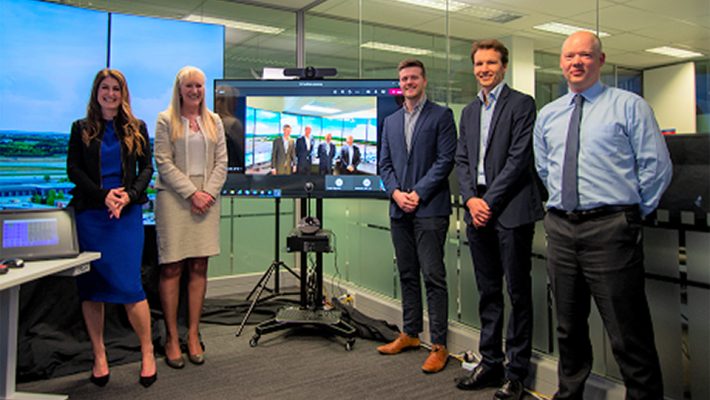 Avinor Air Navigation Services has gone live with Airways International Ltd's TotalControl simulator at Oslo Airport in Norway this week, after successfully completing remote site acceptance testing (SAT).
With border restrictions still in place due to Covid-19, travel to Norway wasn't possible for Airways International Ltd (AIL). The key challenge was to meet a 1 October go-live date for the simulator, and enable Avinor ANS to commence their training as air traffic ramped up again.
Creative solutions were needed by AIL to meet this challenge. A Covid-19 mitigation plan was enacted which included remotely performing factory acceptance testing; AIL specialists guiding local technicians through the installation of hardware from New Zealand; using AIL's bespoke virtual platform Airways Knowledge Online (AKO) to deliver training to the Avinor ANS team; and undertaking SAT remotely.
The successful completion of SAT for the Oslo Airport simulator signals the end of a five-month development and testing process. Remote factory acceptance testing occurred in August at Airways' Christchurch base, using innovative technology to enable the Avinor ANS team to participate from Norway. This process was further refined leading up to SAT, with Avinor ANS reporting that hands-on participation was more engaging than a typical face-to-face SAT and cemented their simulator training.
"We congratulate the Avinor ANS team for the successful installation of our TotalControl simulator at Oslo Airport," says Airways International CEO Sharon Cooke.
"This is the first time AIL has completed a fully remote installation of a TotalControl simulator, and we believe this is a first internationally. It required a creative and innovative approach to overcome any issues, and to ensure a seamless experience for the Avinor ANS team. We're proud to have completed a successful implementation, despite our team being on the other side of the world," Ms Cooke says.
"The go-live of the Airways International TotalControl simulator is an important milestone for Avinor Air Navigation Services," says Anders Kirsebom, CEO at Avinor ANS.
"The simulator makes our training more flexible while also proving to be a cost-effective solution. I am especially impressed with the way that our project team here in Norway and the Airways International team in New Zealand together have managed to overcome the Covid-19 hurdles. The fact that testing and implementation has been successfully completed despite working half the world apart, is quite an achievement in its own right."
The Oslo simulator is the first to be installed as part of a major contract between Airways International and Avinor ANS to install six air traffic control tower simulators and four surveillance simulators across six sites throughout Norway. Six mobile simulators will also be provided, and a five-year contract for simulator licence, support and maintenance has been signed.
Airways' TotalControl is one of the most realistic and flexible simulation platforms on the global market, with real-world tower graphics utilising TotalControl's leading-edge TrueView technology which is showcased in Avinor ANS' simulators. The Avinor solution also includes a centralised pilot location where they will remotely pilot for the six dispersed simulator sites across Norway.