Indra upgrades the navigational aids at Dubai Airport, world's largest international air hub
Indra's expertise in navigational aids and project management skills were crucial factors when winning yet another project by Dubai Aviation Engineering Projects (DAEP). The company will provide its Normarc instrument landing system (ILS) and distance measuring equipment (DME) as part of an upgrade project of Dubai Airport's northern runway.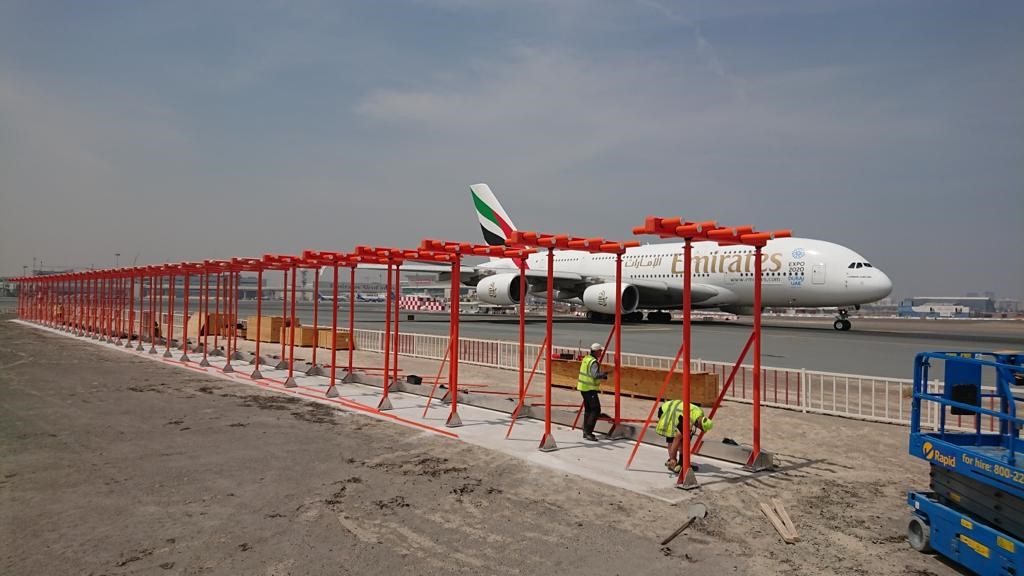 There is a small time frame available for installation which makes the project complex. However, as the leading supplier of navigational aids, Indra has the competence and experience needed to manufacture and install the systems in record-time.
"When time is limited it is important to work with a professional partner. We have an excellent relationship with DAEP and we are confident we will succeed with this prestigious project. The Dubai airports have the highest quality standards, and we are proud to be repeatedly trusted", comments Eldar Hauge, CEO of Indra in Norway.
Indra has a solid foothold in Dubai. The company is currently working on upgrading the airport's voice communication system to the most advanced digital voice over IP communication system in the world: Garex 300. Dubai's air traffic controllers also use Indra's InNOVA tower system for monitoring incoming aircraft as well as ground traffic. The Normarc navigational aids ensure landing safety even when sandstorms or other climatic factors reduce visibility.
Indra will supply a landing system with a unique ultrawide antenna system, Normarc Ultrawide Localizer, that allows the airport to improve capacity by safely reducing the separation between taxiing aircraft. A similar system was installed in 2017 at the southern runway and is used at other pioneering international airports such as Heathrow and Zürich.