How ATM is delivering a seamless service in Latin America and the Caribbean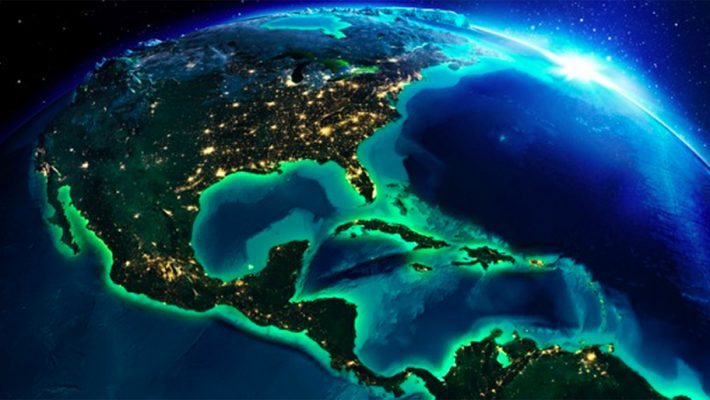 **Abajo encuentra la traducción en Español**
Javier Vanegas, CANSO Director Latin America and Caribbean Affairs, explores the measures taken by ANSPs to support seamless air travel in the region.
Despite the downturn and reduction of up to 96% of revenue, air navigation service providers (ANSPs) are delivering a safe, efficient, and cost-effective service across the Latin America and Caribbean region.
The air traffic management (ATM) industry is suffering drastically due to reduced income, and the rearrangement of payments associated with air navigation fees, which supports stakeholders to alleviate the financial burden. Together however, the industry has put in place a range of measures to ensure the vital service it provides aviation.
The ATM industry is a critical pillar within aviation, facilitating safe air transport across the Latin America and Caribbean region. With the support of highly dedicated and trained personnel, ANSPs enable the transport of urgent medical supplies, food and services, and the repatriation of individuals. ANSPs are doing this within a complex operational environment and under extreme pressure to reduce costs.
ANSP revenue is related to the volume of air traffic they control and they are committed to keeping the skies open without impacting operations. Therefore, ANSPs in the region are making great efforts to minimise the economic impact and maintain a financial balance, prioritising the well-being and health of all employees.
To ensure the safe, efficient continuity of service, ANSPs have taken the following approaches:
Prioritisation of projects, negotiation of agreements with suppliers and external financing entities, and optimisation of costs and expenses
Creation of innovative schedules by developing a new scheme of air traffic control groups to ensure business continuity, decreasing the spread of the virus and protecting essential personnel
Enhancing the contingency protocol by incorporating new procedures following national and world health organisation recommendations
Air navigation fee deferral to support the financial burden of stakeholders
Scheduled maintenance to critical infrastructure
New methods of training allowing for mandatory and simulation training to be accomplished without adding additional costs
Coordination among adjacent ANSPs to offer direct routing to aircraft resulting in fuel savings and CO2 reduction
Reorganisation of personnel
The above describes only some of the actions taken by ANSPs who are continually innovating to adapt to the changing environment, always having safety as a priority. Regardless of the difficulties and economic impact, ANSPs are handling traffic and are ready to manage the increase of operations in the coming months.
The aviation industry is facing the biggest challenge of its time, and unity, collaboration and cooperation among all is the best approach to take our skies back again. CANSO members are playing a key role in this, and together will propel the industry towards a strong future.
To find out more about the air traffic management initiatives being undertaken in the Latin American and Caribban, get in touch via lamcar@canso.org.

---
La industria de la gestión de trafico aéreo continua brindando un servicio sin fisuras en America Latina y el Caribe
Javier Vanegas, Director de CANSP para América Latina y el Caribe, explora las medidas tomadas por los ANSPs, mismas que apoyan el trafico aéreo sin fisuras en la región.
A pesar de la crisis y la reducción de hasta el 96% de los ingresos, los proveedores de servicios de navegación aérea (ANSP) están brindando un servicio seguro, eficiente y rentable en toda la región de América Latina y el Caribe.
La industria de la gestión del tráfico aéreo (ATM) está sufriendo drásticamente debido a la reducción de ingresos y la reorganización de los pagos asociados con las tarifas de navegación aérea, lo que ayuda a las partes involucradas en aliviar la carga financiera. Sin embargo, en conjunto, la industria de la gestión de trafico aéreo ha puesto en marcha una serie de medidas para garantizar el servicio vital que proporciona a la aviación.
La industria ATM es un pilar fundamental dentro de la aviación, que facilita el transporte aéreo seguro en toda la región de América Latina y el Caribe. Con el apoyo de personal altamente capacitado y dedicado, los ANSPs permiten el transporte de suministros médicos, alimentos, servicios urgentes, y la repatriación de personas. Los ANSPs están haciendo esto dentro de un entorno operativo complejo y bajo una presión extrema para reducir costos.
Los ingresos de los ANSPs están relacionados con el volumen de tráfico aéreo que controlan, no obstante, los ANSPs están comprometidos a mantener los cielos abiertos sin afectar las operaciones. Por ello, los ANSPs de la región están realizando grandes esfuerzos para minimizar el impacto económico y mantener un equilibrio financiero, priorizando el bienestar y la salud de todos los empleados.
Para garantizar la continuidad segura y eficiente del servicio, los ANSPs han adoptado las siguientes medidas:
Priorización de proyectos, negociación de convenios con proveedores y entidades financieras externas, y optimización de costos y gastos
Creación de horarios innovadores mediante el desarrollo de un nuevo esquema conformado por grupos de controladores de tráfico aéreo asegurando la continuidad del servicio, lo cual ayuda a disminuir la propagación del virus y proteger al personal esencial.
Rediseño del protocolo de contingencia incorporando nuevos procedimientos siguiendo las recomendaciones de las organizaciones de salud nacionales y mundiales
Prórroga de las tarifas de navegación aérea para apoyar la carga financiera de las partes involucradas
Mantenimiento programado de infraestructura crítica
Nuevos métodos de formación que permiten realizar la capacitación obligatoria y de simulación sin añadir costos adicionales
Coordinación entre los ANSPs adyacentes para ofrecer rutas directas a las aeronaves, lo que resulta en ahorros de combustible y reducción de CO2.
Reorganización de personal
Lo anterior describe solo algunas de las acciones tomadas por los ANSPs que están continuamente innovando para adaptarse al entorno cambiante, teniendo siempre la seguridad como prioridad. Independientemente de las dificultades y el impacto económico, los ANSPs están manejando el tráfico y están listos para controlar el aumento de operaciones en los próximos meses.
La industria de la aviación se enfrenta al mayor desafío de su tiempo, y la unidad, colaboración y cooperación entre todos es el mejor enfoque para retomar nuestros cielos. Los afiliados de CANSO están desempeñando un papel clave en esto, y juntos impulsarán a la industria hacia un futuro sólido.
Para obtener más información sobre las iniciativas de gestión del tráfico aéreo que se están llevando a cabo en América Latina y el Caribe, póngase en contacto a través de lamcar@canso.org.