Farnborough Airport goes digital with NATS and Searidge Technologies
Farnborough Airport is to be the first UK airport to adopt a next generation 'hybrid' digital control tower working position, as part of a new project with air traffic service provider, NATS and the leading digital tower platform supplier, Searidge Technologies.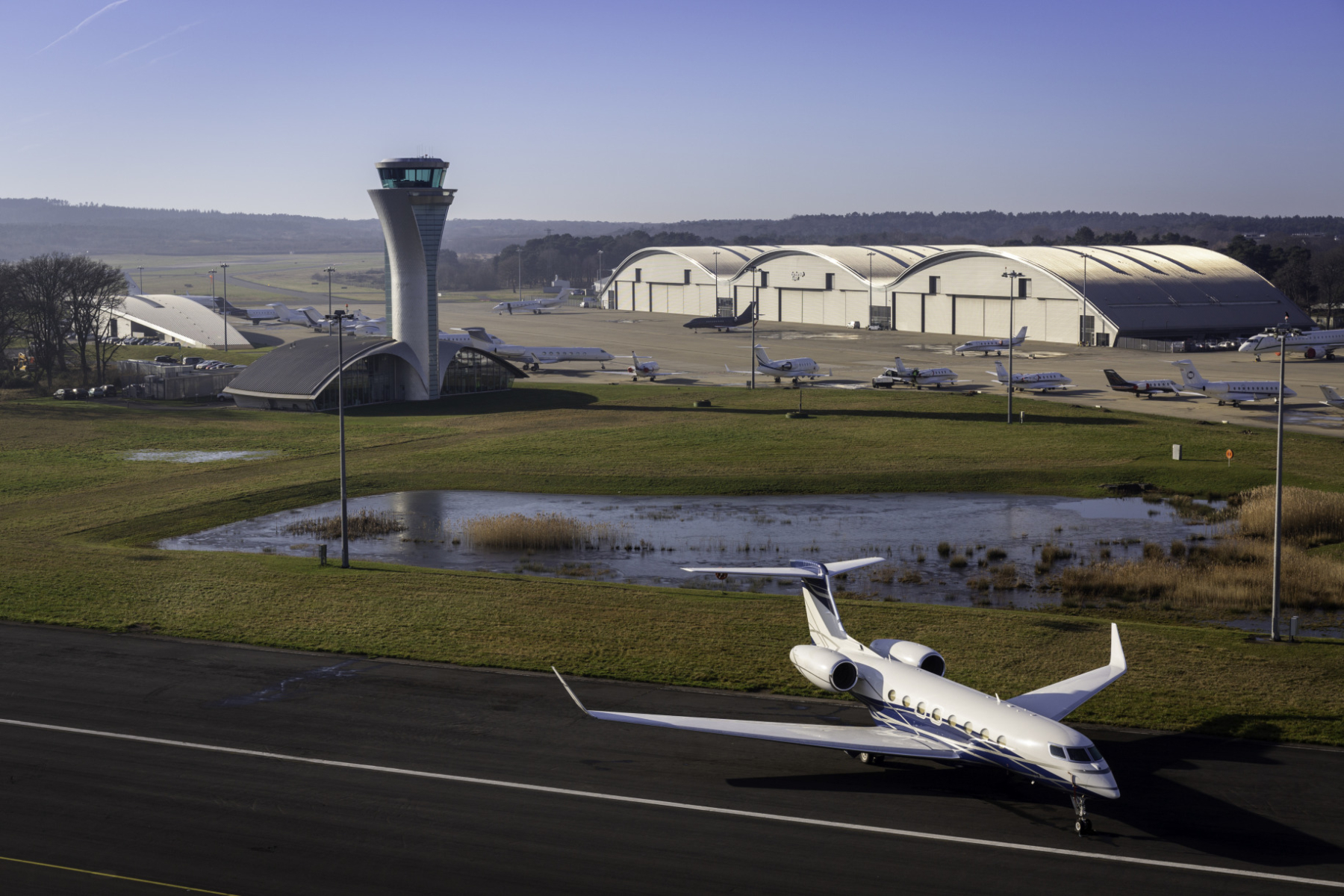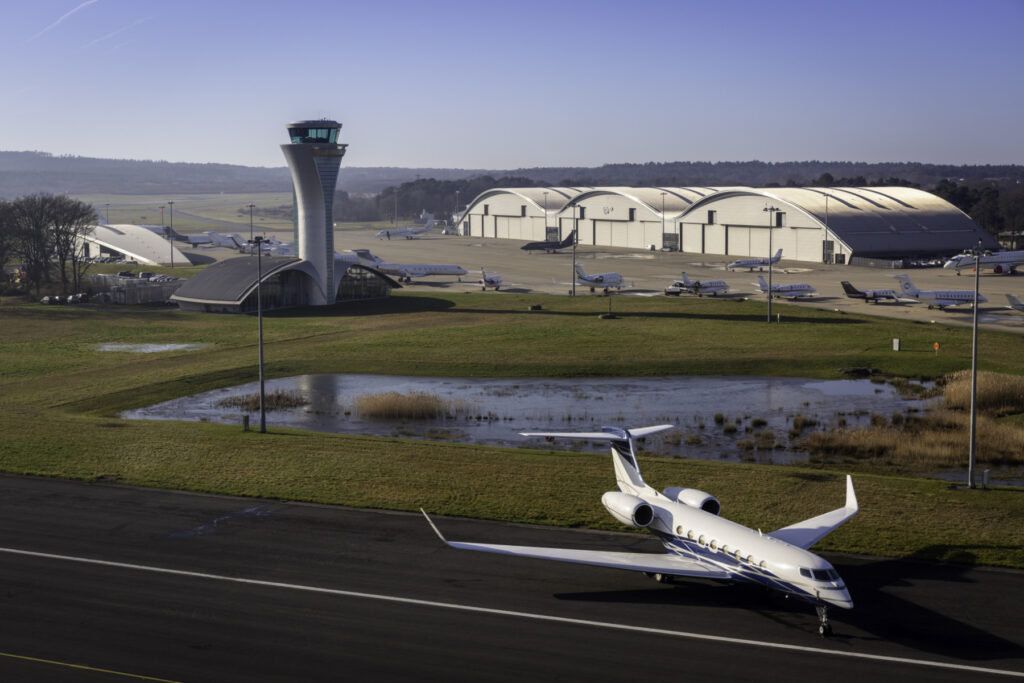 The new digital working capability will provide the airport's controllers with enhancements to manage aircraft both by direct visual reference from the control tower window as they do today, and via fully interactive panoramic video presentation on screen displaying key parts of the airfield.
Strategically placed ultra-high-definition cameras will provide the controllers with customisable views of the airfield, including around the airport's new, state of the art hangar development, Domus III, due to open next year.
Not only will the cameras be able to provide views that could otherwise be distant or obscured from the tower, but Searidge's technology platform will give the controllers access to tools which provide improved tracking of the whole airport surface via integration of new ADS-B surveillance and 'head-up' labelling of the panoramic video. This new technology will allow the controllers to monitor individual aircraft and airport vehicles more effectively, boosting safety and efficiency especially during low visibility scenarios such as fog.
The deployment is the first of its kind in the UK and represents the next evolution in airport air traffic management, delivering the technology enhancements of a digital solution, but within an airport's existing control tower.
Les Freer, Farnborough's Airport Operations Director welcomed the commencement of the project saying: "To be the first airport in the UK to introduce this new technology further builds upon Farnborough Airport's pioneering legacy and position as Europe's leading airport for premium air travel – this innovation enables us to maintain the highest levels of safety and compliance, while increasing the efficiency of our airfield."
Andy Taylor, NATS Chief Solutions Officer for Digital Towers said: "This is an exciting project and we're delighted Farnborough Airport has chosen to work with us and Searidge Technologies. The solution they've adopted is a cutting edge 'digital extension' for their existing tower asset; increasing its operational value and future proofing it. It will allow Farnborough to make the most of their existing infrastructure, while also supporting their ambitious development plans."
Moodie Cheikh, Co-founder and Chief Executive of Searidge Technologies, added: "Searidge and NATS share a common vision that airports and ATC should be working more closely together, sharing information and leveraging data to ensure the safest and most efficient operation for UK airports. We want to make sure UK aviation has the most advanced technology to support tower operations, and working with like-minded partners like Farnborough Airport is key to our joint success." 
The deployment at Farnborough will be the first live deployment for Searidge Technologies in the UK, following the installation of a non-operational digital tower 'laboratory' at Heathrow in 2018.
Searidge, has technology deployments in 40 countries around the world. A hybrid tower is one of five digital tower models they offer, catering for the smallest airports to the biggest hubs, including Hong Kong and Singapore.