CANSO at World ATM – Day 1
World ATM Congress in Madrid, Spain commenced today with 6,000 people from 108 countries having travelled to the Spanish capital for two and a half days of panels, discussions, exhibitions, and networking.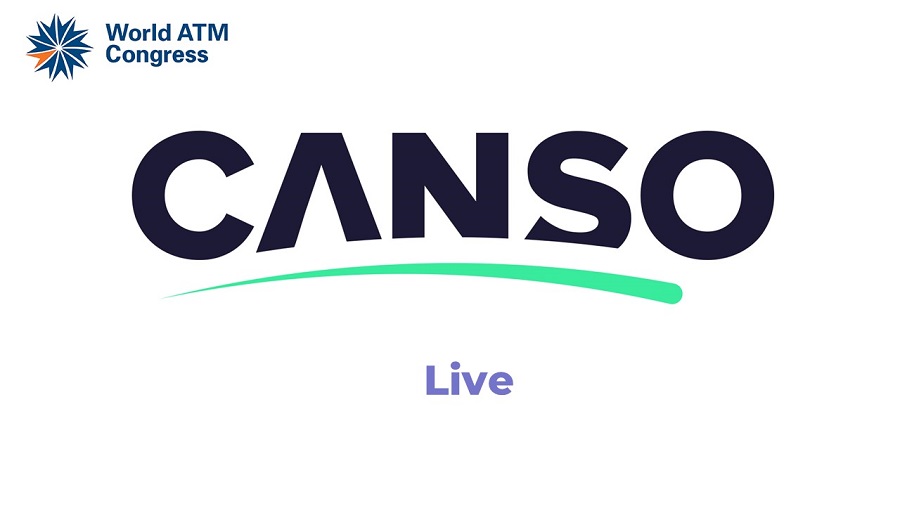 The event started officially at 10:00 CEST when His Majesty the King of Spain opened the Congress. He was accompanied throughout his visit by CANSO's Director General Simon Hocquard, and ATCA's President and CEO, Brian Bruckbauer.
Later in the day the annual Maverick Awards were presented, and the Complete Air Transport Global Council launched its vision for the future skies of 2045.
Complete Air Traffic System Global Council launches its vision for 2045
A packed audience attended the launch of the Complete Air Traffic System Global Council's vision for the future skies of 2045. This unique collaboration of global leaders from more than 25 aviation and aerospace organisations believes that a shared blueprint and joint action are vital to make sure that future skies are efficient, clean and safe and that they work for travellers, operators, nations and the environment.
The Maverick Awards
World ATM Congress hosted the second edition of the annual Maverick Awards, celebrating excellence in air traffic management.
The Collaboration Award was awarded to ASCENA for their operationalising of space-based ADS-B throughout the 16.1 million square kilometres of airspace it oversees across its many Member States.
The Innovation Award was awarded to the Four-Dimensional Trajectories (4DT) Live Flight Demonstration (LFD) Team (a collaboration between FAA, Boeing, Embry-Riddle Aeronautical University (ERAU), three airlines, and several other partners), for leveraging FAA NextGen investments in SWIM, data communications, PBN, FF-ICE, etc., and included novel live flights using 4DT-based operations.
The Sustainability Award was awarded to Frequentis for their Orthogon Arrival Manager (AMAN) System. First deployed in Zurich in 2001, Orthogon AMAN has saved more than 1 million tonnes of CO2 emissions globally within its 20 years of operations.
His Majesty The King visits CANSO
His Majesty King Filipe VI opened World ATM Congress paying tribute to both CANSO and ATCA for their continued organisation of the event, and celebrating its return to Madrid after more than two years.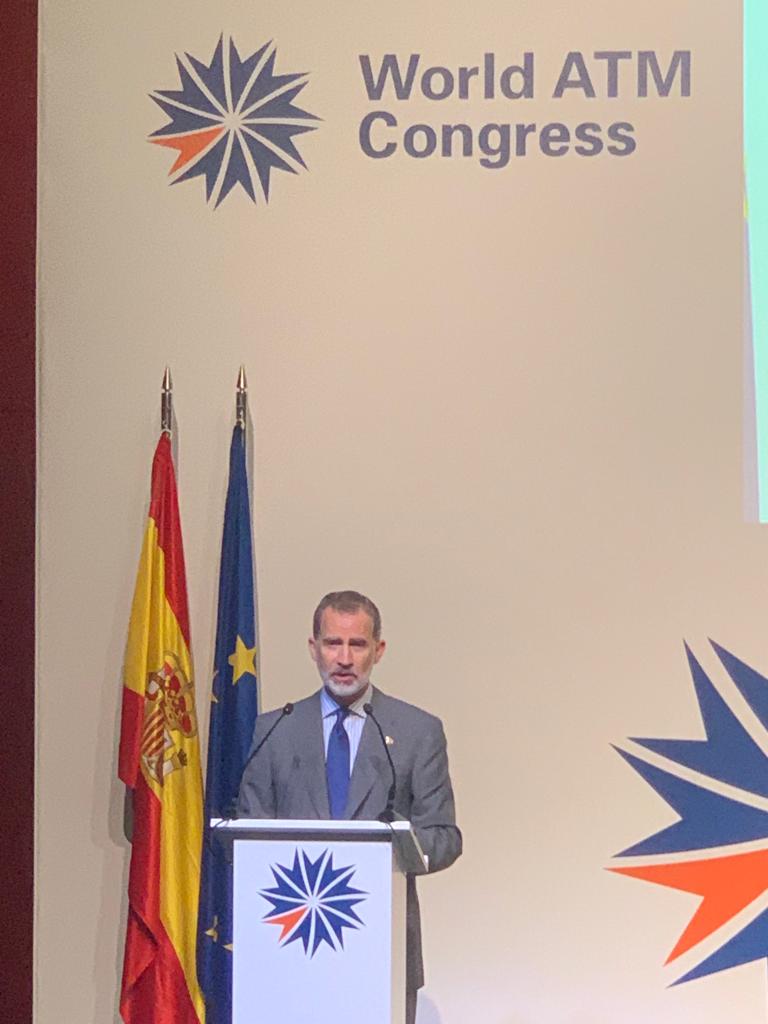 Following the opening ceremony, His Majesty toured the exhibition hall, finishing at the CANSO stand, where he stopped to talk to CANSO Chairman Gilbert Kibe and CANSO's Programmes Director Michelle Bishop.