An interview with Mr. Zainul Abidin Bin Maslan, Deputy Chief Executive Officer, CAA Malaysia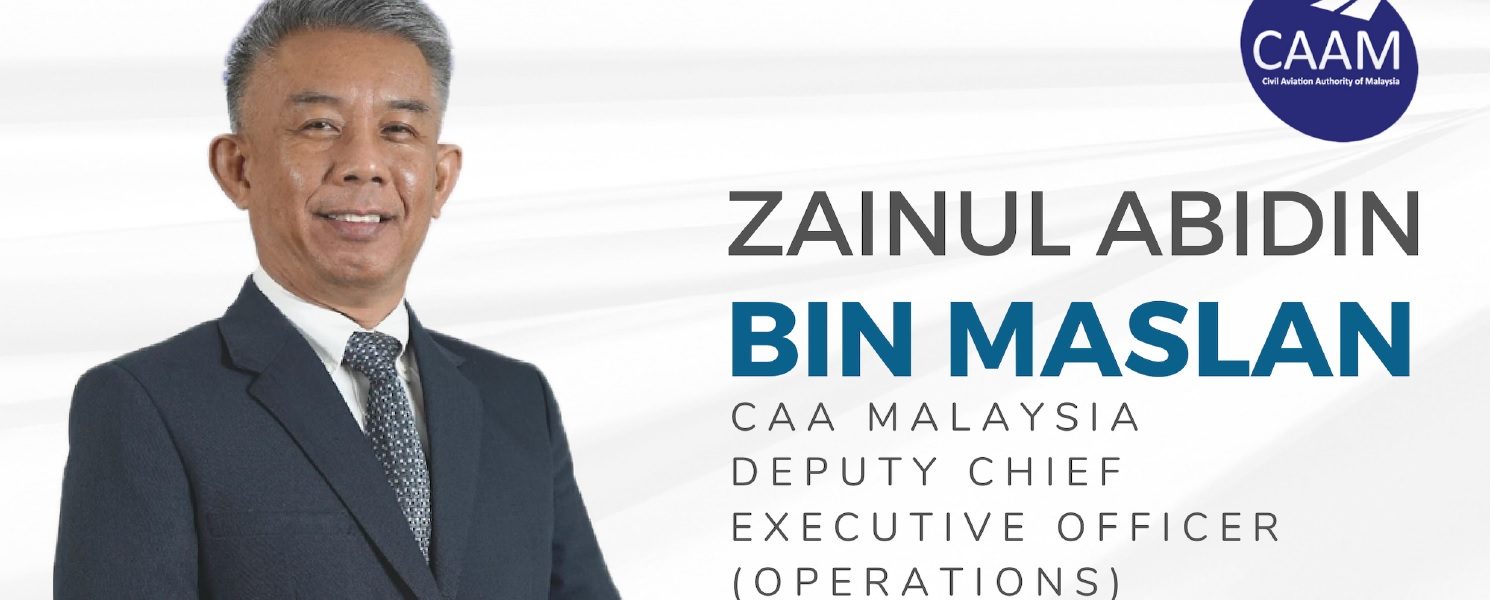 Ahead of the CANSO Asia Pacific Conference, we had a conversation with Mr. Zainul Abidin Bin Maslan, Deputy Chief Executive Officer of CAA Malaysia. Mr. Zainul will be participating in a panel discussion on the topic of "Fostering Culture and Talent Development for Innovation" at the CANSO APAC conference on July 11-13 in Bali, Indonesia.
Innovation and safety regulation often seem to be at odds with each other due to the little tolerance for failures in the aviation industry. How can we strike a balance between fostering innovation and maintaining a strong safety culture?

In terms of innovation in aviation, for example the acceptance of UAS during the early days, most states were reluctant in supporting this innovation in the eyes of the public. Personally, I believe it was caused by regulators working in silo and the lack of engagement with the industry experts. To strike a balance, we need to listen more, and provide a platform for the industry to voice out during the initial stage of any procedures and before drafting a new legislation/regulation. I also believe we need to work faster in adapting to the market demands, be proactive rather than reactive, without compromising safety. During the recent CANSO 27th Annual General Meeting, the meeting unanimously agreed to expand its membership to include Academia and Research Membership Category – I see this as a very good step in bridging the gap that we have between regulators and the industry players.

Innovation is not limited to technological advancements but also extends to areas such as capability procurement. How can ANSPs explore and find better, more cost-effective ways to provide ANS services?

ANSPs must review and streamline their operational processes regularly to identify and address inefficiencies, redundancies, and bottlenecks. This not only helps reduce costs but also improves service delivery. Process optimization techniques, such as automating manual tasks, implementing lean principles, and adopting best practices from other ANSPs can enhance productivity and cost-effectiveness. To achieve these goals, it is important to foster engagement and collaboration among ANSPs. Since the restructuring of CAAM in 2018, we have prioritized digitalization to increase optimization. In this pursuit, we have benchmarked ourselves against regional counterparts, learning from their successes and experiences. Additionally, we seek insights from larger ANSPs to gain valuable perspectives that can be applied to our own operations.

How can ANSPs leverage collaboration and partnerships with industry stakeholders, research institutions, and other organisations to enhance their innovation capabilities?

One of my first mission when I was appointed as the Deputy CEO (Operations) was to establish CAAM Stakeholder Engagement Committee (CSEC). CSEC was established to cultivate partnership with our stakeholders including research institutions. Apart from being a customer relationship management tool, CSEC was strategically established as a platform for our stakeholders to discuss operational matters, collaborative problem-solving,
and exchange knowledge. Historically, there has been a tendency for ANSPs and stakeholders to operate in isolation, inadvertently impeding the potential for synergy. Under CSEC, we hope that our decision making will be better informed by soliciting inputs from stakeholders. In fact, as a testament to our commitment, we have mutually agreed to share resources, information, and data to help both sides achieve the best solution that will benefit the industry.

How can events like this CANSO Asia Pacific Conference help foster more innovations in our profession?

Conferences such as this provides invaluable opportunities for participants to engage, learn and benchmark, while sharing the challenges and successes among other ANSPs. As a CANSO member, we all share a common goal: to deliver the best and efficient services for our aviation industry. There is no better source of support and guidance than our fellow members, as we collectively work towards achieving this shared objective.