airspace magazine out now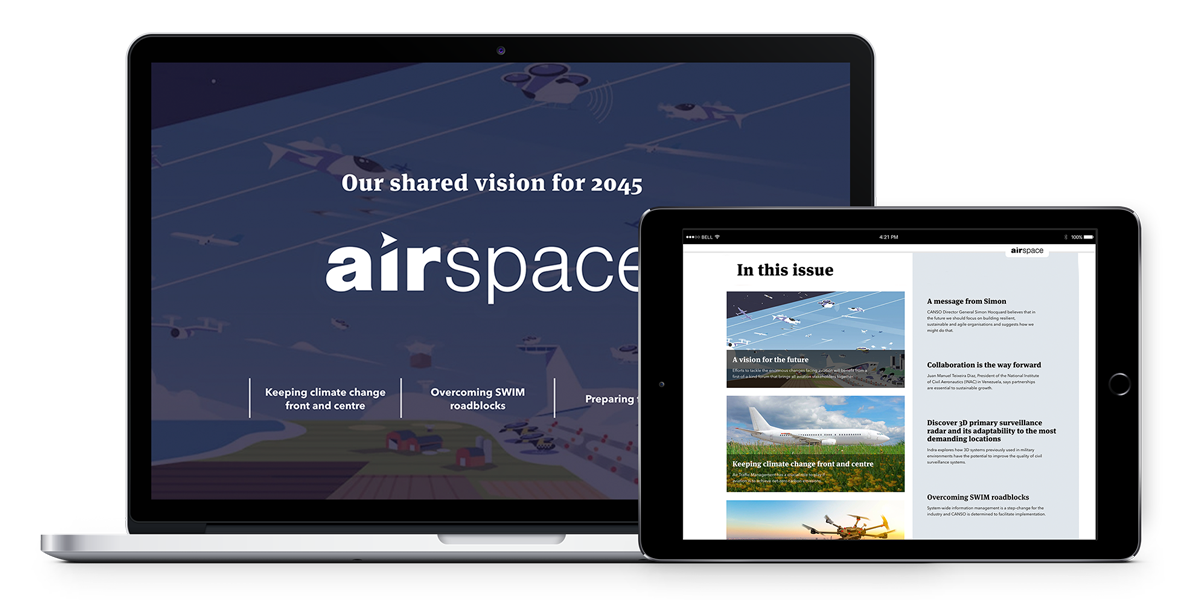 The 51st issue of airspace magazine is out now.
In this issue you can read more about the Complete Air Traffic System's Global Council's vision for the skies of 2045, find out how air traffic management plays a crucial role in reducing carbon emmissions, and hear from Altitude Angel's CEO Richard Parker about how technology will improve safety.
We also look towards a seamless African sky, explore how to overcome System Wide Information Management roadblocks, and discuss the importance of collaboration.