A new vision for ATM
CANSO Director General, Simon Hocquard, explores CANSO's new vision for the industry and areas of focus.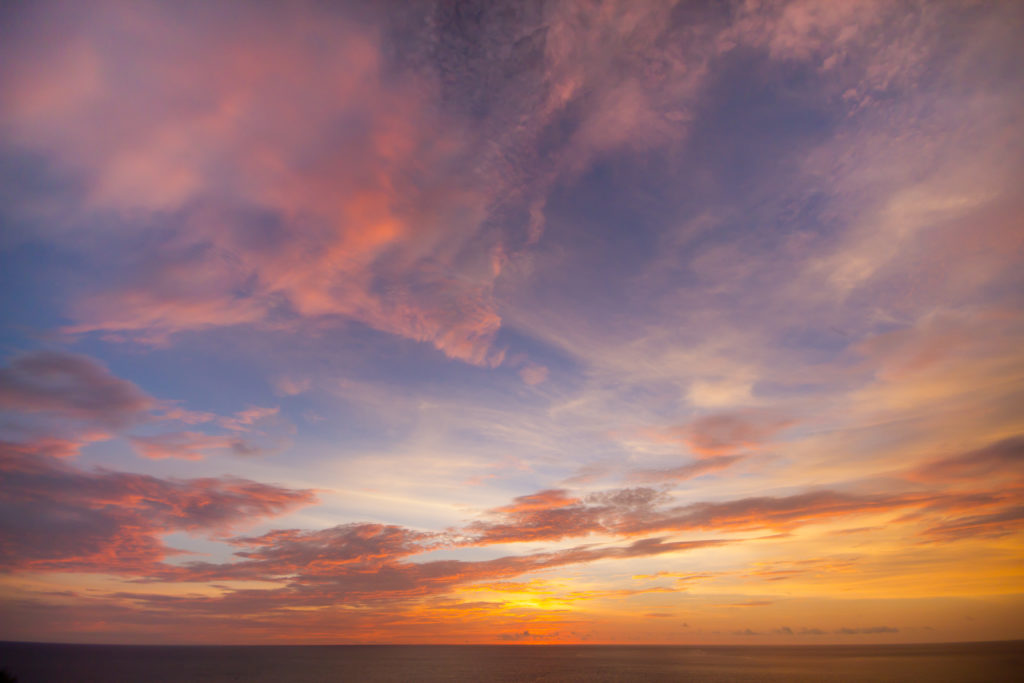 As we continue to emerge from the pandemic, we're shifting with all the key advancements and developments, and leading work on shaping future skies. CANSO is fully committed to helping our members prepare for this new future for aviation and ATM, and we're taking bold, decisive steps in propelling the industry forward.
It's been a year and a half since our industry was changed forever. We've seen huge shifts in traffic patterns worldwide – from a global downturn to steady regional recovery and an upsurge in cargo flights. We've also employed critical contingency and continuity measures, and harnessed innovations to bolster recovery and resilience. Our world has changed fast – and this pace of change shows no sign of slowing.

For some, it's the new airspace vehicles starting to really establish their place within our airspace, from key urban mobility to essential medical support in rural areas. For others, it's the quieter, decongested skies and efficient networking that's yielding the seamless sustainability we'd always aspired to.

Whatever we take from recent times, and whichever developments inspire us most, we know that we have an important task ahead of us, and we – the gatekeepers of the skies – must be ready to welcome this challenge and embrace new opportunities.

That's why CANSO has launched a new vision for the ATM industry and focus areas for our new future. We've evolved our strategic framework – Fit for the Future of ATM – and created a new identity and outlook.
Shaping future skies
Our intent, 'Shaping our Future Skies', recognises that our world is evolving and airspace will need to be managed differently in the future. The current recovery is a pivotal moment for us, and we have an instrumental role to play in recalibrating our trajectory towards a more efficient, sustainable future for aviation.
Our vision centres around three key focus areas: creating a blueprint for future skies, delivering a sustainable future for aviation and raising the bar by connecting the ATM industry. Together these will help deliver a more integrated, sustainable and efficient transport network for all in aviation.
1.Blueprint for future skies
One of the biggest tests our industry will face over the coming years is how to safely integrate the variety of new airspace users into our skies. Safely managing the proliferation of different vehicles, all with different capabilities, will require innovation and collaboration across the entire aviation ecosystem.
We've committed to steering the creation of a shared vision for our skies, and have established the Complete Air Traffic System Global Council, comprising leaders from across the entire aviation community. The Council has created a vision and building blocks for what our future skies could look like in 2045 and we will be sharing and exploring this in the coming months.
2. ATM – delivering a sustainable future for aviation
Improving the sustainability of aviation is critical for responsible recovery and growth. Our world relies on the social and economic benefits of aviation but we must find ways to be better and more efficient.
We've committed to taking a more proactive role in the aviation industry delivering zero carbon aviation. While we cannot do this alone, we can take responsibility for ensuring the ATM industry plays its part in developing our industry sustainably, and provide strong and clear leadership. Our approach will be regionally tailored, include targets, draw on global data, and encompass both the operational elements of the services we provide, and the facilities we run.
3. Raising the bar by connecting the ATM industry
Collaboration and coordination are essential vehicles for innovation, from championing best practice and high performance, to embracing new technologies and insights.
CANSO will continue to bring the industry together which is essential to develop best practice, advance the use of key technologies, and innovate across the aviation spectrum. This partnership ultimately helps ATM to deliver the best possible service within the air transport community. So whether that's optimising traffic flows to minimise congestion on the ground and in the air, enhancing communications between air crew and controllers, or embracing digitalisation, automation and AI to improve safety and efficiency, we're committed to connecting all ATM players to transform aviation.
Delivering value
Beyond our new vision and focus areas, CANSO has renewed our commitment to members and the aviation industry.
As the organisation marks 25 years as the global voice of the air traffic management, we carry with us a deep desire to continue to deliver value at every level.
We are both partner and protagonist, pioneer and pragmatist. We stand for safety and security, seamless service and sustainable operations. And we will continue to connect and corral the industry to progress and excel in every part of the globe.
I am proud to be championing fresh momentum and to be writing a new chapter for ATM. Every player has a part to play, and each individual an important purpose to convey. Together we are rebuilding and reimagining our industry and ultimately, together we are shaping our future skies.
---