Official re-opening of the Richards Bay airport
Air Traffic and Navigation Services (ATNS) joined several aviation stakeholders, public and private trade and tourism companies and major local manufacturing businesses at the official opening of Richards Bay Airport (RBA), an event hosted by the uMhlathuze Municipality today.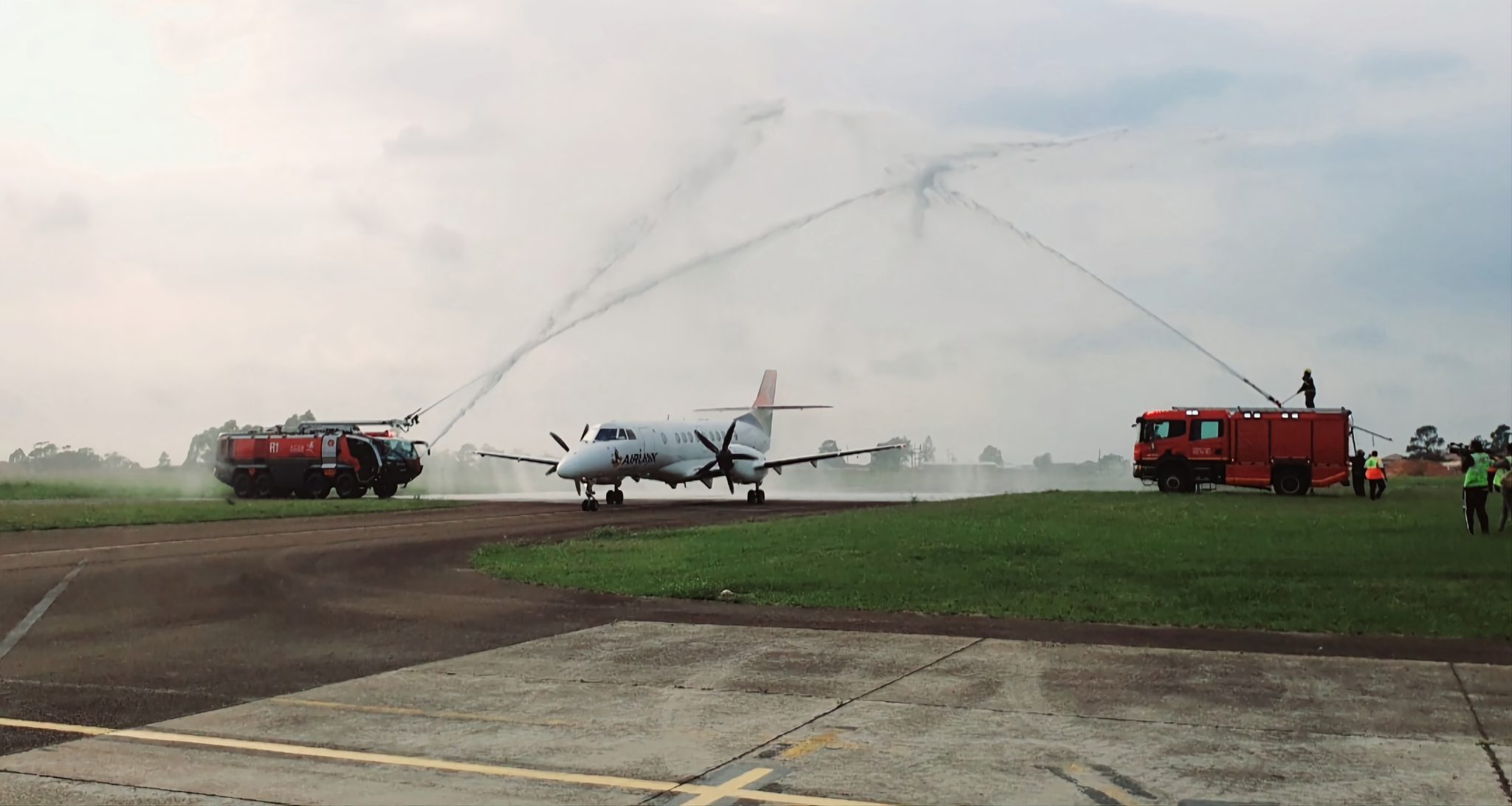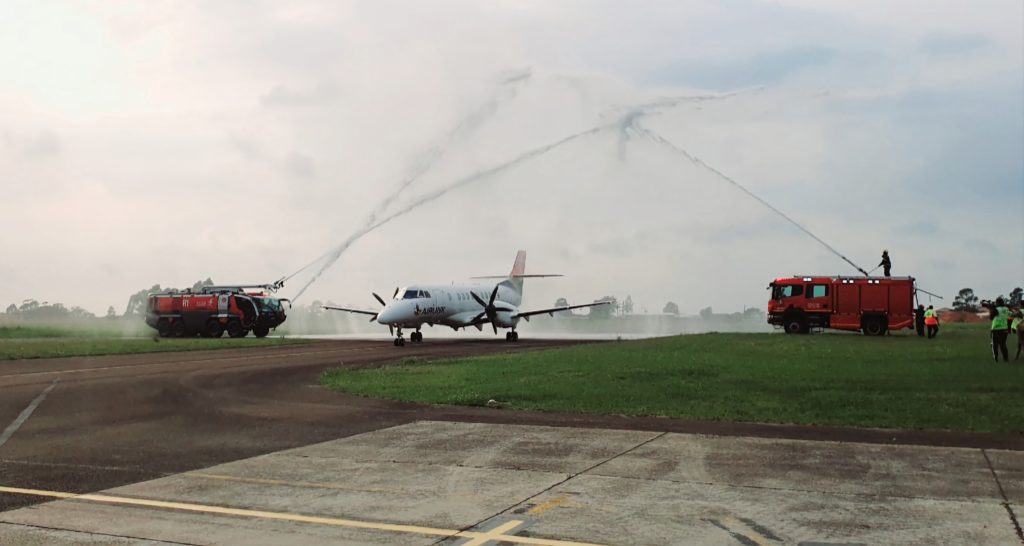 ATNS has invested in the acquisition of new and advanced technology for the management and control of the national airspace system. The new ATM automation system is one of the largest single CAPEX investments that ATNS has ever embarked upon in the last decade and is steered through the programme known as the Collaborative Advanced Air Traffic System (CAATS).
Makaya Mamogale, the ATNS Commercial Services Executive, says RBA is critical for facilitating wider economic activities in the Northern KwaZulu-Natal region. "The Airport is a key infrastructure in both the regional and national air transport system".
In order to ensure that the RBA's Air Traffic Services Unit (ATSU) was equipped with the relevant infrastructure to enable the provision of safe, expeditious and efficient Air Traffic Services (ATS), we had to adhere to and implement the following international best practices: deployed a very capable team that ensured that the Unit had the necessary documentation, as per regulatory prescripts; carried out safety assessments; developed Standard Operating Procedures and Station Standing Instructions from scratch; invited the Regulator, the South African Civil Aviation Authority (SACAA), to perform an ATS audit, for the issuance of an approval to operate and provide Air Traffic Services, under the terms and conditions of CAR Part 172 and CAR Part 65 as applicable; and provided intense training to Air Traffic Controllers (ATCs) who were deployed and/or placed at RBA to ensure that they are proficient and appropriately licenced.
RBA currently has four validated ATCs.
ATNS's relationship with uMhlathuze Municipality is a long-standing association. In 2019, ATNS sponsored much-needed ICT infrastructure, a Science Centre and general infrastructural refurbishments at Balondo Secondary School in Empangeni, near Richards Bay. The company has long embraced a social investment strategy that is a catalyst for change – with a strong focus on education in disadvantaged communities.
Under the capable leadership of our shareholder, the Department of Transport, three aviation state-owned companies, namely, ATNS, Airports Company South Africa (ACSA) and SACAA, are due to attend the International Civil Aviation Organisation's (ICAO) 41st Assembly in Montreal, Canada, from 27 September to 7 October 2022. South Africa is pursuing re-election into the International Civil Aviation (ICAO) Organisation Council. The Deputy Minister of Transport, Honourable Sindisiwe Chikunga, has been leading the re-election process, which will signify the country's indispensable contribution to world aviation matters.
From building sustainable relationships and forming long-lasting partnerships with research organisations, African and other Air Navigation Service Providers, global aviation associations and organisations, to working with academic institutions and various local communities, the company has proven to be a major player in changing the aviation landscape across the world.
uMhlathuze Mayor, Councillor Xolani Ngwezi, says: "The rigorous process involved in getting back the correct licence for commercial flights was a tedious and lengthy process of continuous auditing and compliance checks by SACAA. However, in the end, and with the assistance of ACSA and ATNS, coupled with the persistence of Airlink as one of our strategic partners, we made it to this important day."
"The role played by these aviation entities proves that organs of state are interdependent and interrelated in many ways. They held our hand and did not let go until the airport met not just the minimum standards but also assisted in ensuring the airport thrives and is viable as economic infrastructure".