Majority of UK public support use of drones
The majority of the UK public now supports the use of drones for a wide variety of applications, according to a new study by the air traffic control service, NATS. 
Based on research carried out for NATS by Ipsos UK, the public supports the wide use of drones for everything from couriering medicines for the NHS through to parcel delivery and border control.
According to NATS' annual survey – called the Aviation Index – three quarters of the UK public support drones being used by the emergency services, 70% support their use for infrastructure projects, such as inspecting powerlines, and 55% support the idea of them being used for routine deliveries.
When asked in 2021 if the potential benefits of drones outweighed the negatives, only 29% agreed.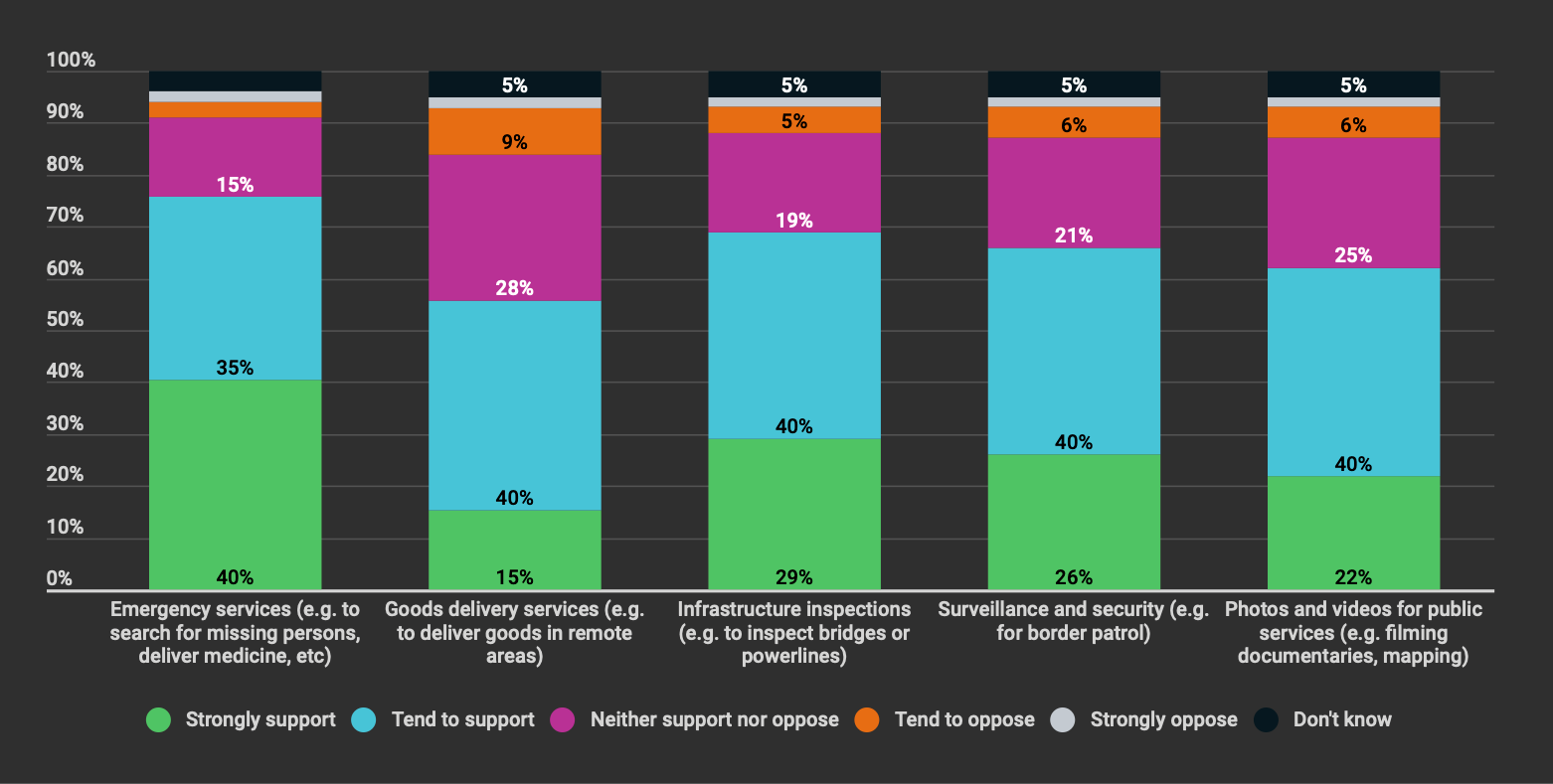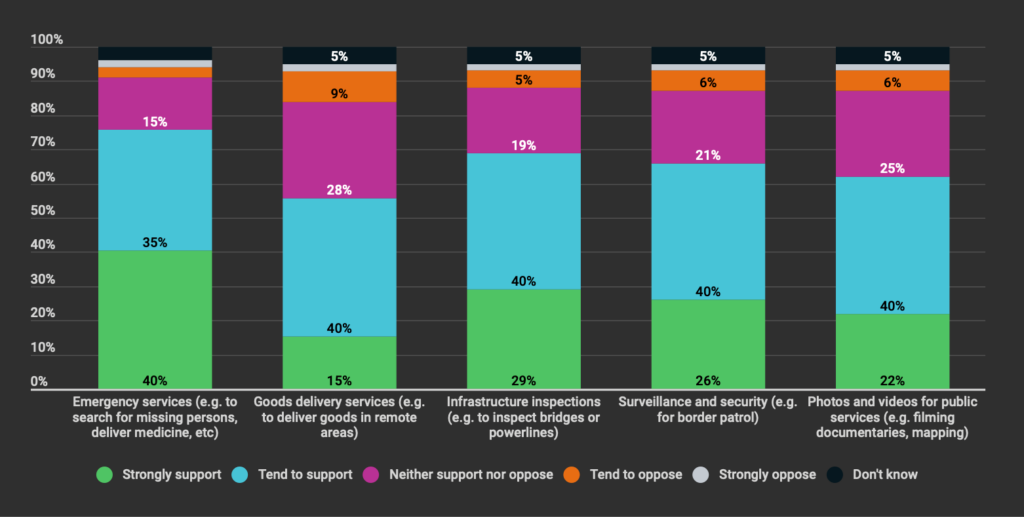 Russell Porter, NATS Head of New Airspace User Engagement, said: "The potential for drones is huge and it's positive to see the public becoming more aware of this and supportive of it. As the professional use of drones is on the rise in the UK, with lots of innovative work being done, we've been working with drone companies, the Department for Transport, Civil Aviation Authority and the Department for Science, Innovation and Technology to help shape government policy and the regulation the industry is asking for."  
Earlier this year NATS, along with a number of drone operating companies and users, published a whitepaper detailing the steps required to unleash the full value of the sector to the UK economy. Key is enabling what's called 'Beyond Visual Line of Sight' (BVLOS) operations, meaning that drones can be flown outside the limits of what an operator can physically see.
Russell added: "We've supported a range of trials and individual projects around the UK, but each of those requires the creation of temporarily segregated airspace so those drones can fly 'beyond visual line of sight'. That's not scalable in the longer term, and our whitepaper sets out the policy changes that would enable the industry to flourish."

Among the recommendations is a call for the adoption of 'electronic conspicuity' technology to strengthen the principle of 'see and avoid' by adding the ability to 'detect and be detected' for both crewed and uncrewed aircraft, as well as reform of the regulatory framework to enable remotely piloted flights in more areas of airspace, rather than restricted or temporary environments.

The whitepaper also proposes a roadmap for how airspace could be managed for uncrewed aircraft in the future, and the steps required to get there, so that those in the industry can plan and invest accordingly.
Now its sixth year, the Aviation Index has tracked people's views on a variety of topics, from the use of drones and attitudes to climate change to the factors that go into choosing an airport or airline.
The full Aviation Index report is available on NATS' website: www.nats.aero/ai23