Not UTM or ATM, just TM
CANSO's Director General, Simon Hocquard, took part in a discussion about global airspace integration at Amsterdam Drone Week on Wednesday 30 March, and stressed the importance of the entire aviation industry coming together to manage the impact of Unmanned Aircraft Systems (UAS) Traffic management (UTM).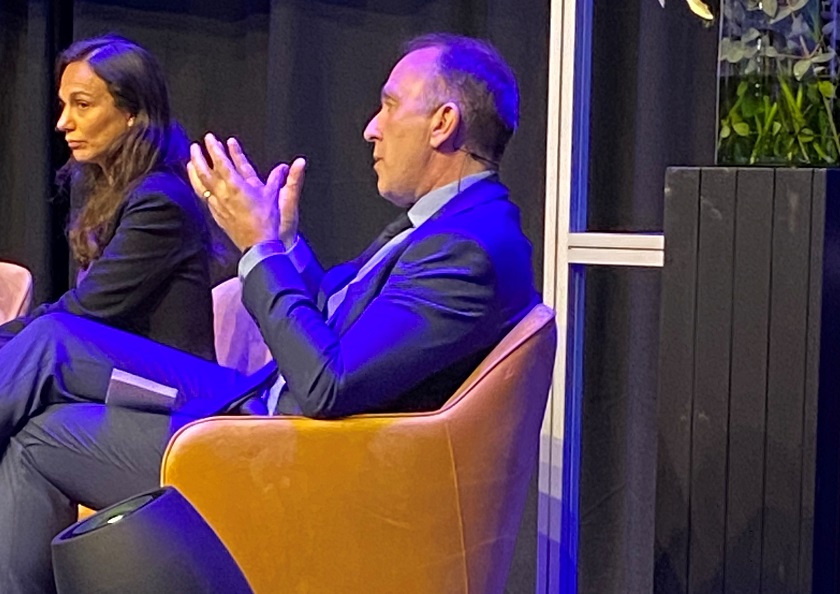 Joining Simon on the panel were Koen de Vos, Secretary General of GUTMA (global UTM Association), Mildred Troegela, Director Global Regulatory Strategy at Boeing, and Jorge Chornique, Head of UTM Strategy at Airbus. And while each had their own take on the challenges of merging traditional airspace management to include UAS and space travel, all were aligned on the need to keep talking and agree a joint approach.
Simon spoke about the Complete Air Traffic System Global Council's vision for the skies of 2045 and how the more than 50 bodies on the council had agreed a way forward. "We have a single, aligned view from organisations that represent the entire aviation industry. We all know that integration and harmonisation are essential for the future of aviation and airspace management as a whole.
"Personally, I have never seen a group of cross industry leaders so committed, and that is great to see."
The main themes of the discussion generally concerned the speed of change required, and the ways in which the technology developed by UAS manufacturers and operators also benefit civil aviation and piloted aircraft.
But the overall theme was that of integration, and accommodating all airspace users. "It's not about Air Traffic Management or UTM, it's just traffic management. It's about airspace for everyone, whether you're three feet off the ground or on the edge of space."