NATS aims for improved diversity in new controller recruitment drive
NATS, the UK's leading air traffic control provider, has today reopened its trainee controller recruitment programme, and is especially encouraging applications from women and people from under-represented backgrounds.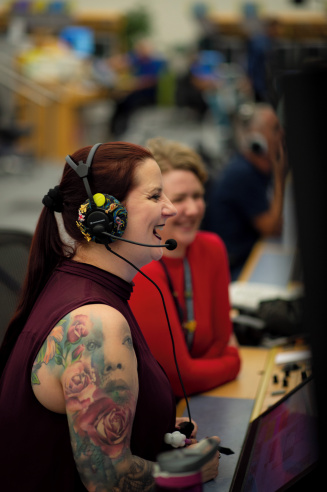 For the first time since before the pandemic, people can apply to join NATS' student controller scheme, with basic training based at one of their two training facilities in Hampshire and Gloucester. Once passing an online assessment, successful candidates go through around nine months of vigorous initial training, before being posted to an airport tower or control centre to complete their learning and assessments.
Successful controllers come from all walks of life, but NATS is seeking to redress the gender imbalance that exists across the aviation industry, with the ambition that half of its new intake to be made up of women.
Helen Fuge, Head of Talent and HR Services at NATS, said: "Air traffic control should be a career anyone can aspire to, but along with the wider aviation industry, it has long been heavily male dominated. We have many wonderful women controllers, but they make up only around only 30% of the total and we want to change that.
"We know businesses that are inclusive and diverse are more successful, they make better decisions and are more effective, but fundamentally we believe improving diversity across our organisation to better reflect the world around us is simply the right thing to do."
NATS currently has around 1,600 controllers whose job is to safely manage the flow of aircraft through the UK's busy and complex airspace, as well as at 15 of the country's busiest airports.
From reshaping the skies for rocket launches, drones and electric air taxis, to a relentless drive to reach net zero, this is an exciting time to join and help shape the future of the industry.
Anyone interested in applying can visit nats.aero/careers/trainee-air-traffic-controllers for more information.