CAAN
Organisation Overview
Civil Aviation Authority of Nepal (CAAN) was established as an autonomous regulatory body on in December 1996 with statuary power conferred by Nepal Civil Aviation Authority Act 1996. CAAN is the regulator for whole civil aviation activities as well as the service provider in the areas of Air Navigation Services and Aerodrome Operations. CAAN follows business principles while discharging its service provision functions. It is one of the profit-making organisations and one of the major revenue contributing Government undertakings in Nepal.
As an ANSP, CAAN is responsible for the installation and maintenance of CNS/ATM infrastructure in the country. It provides air traffic services within Kathmandu FIR, the only FIR of the country, by more than 147 ATS operational personnel among 1122 total employees of the organisation. It operates 12 aerodrome control towers and one ACC. It also provides flight procedure design service.
As an Aerodrome Operator, CAAN is responsible for operation, management and maintenance of 54 Airports which include two international airports – Tribhuvan International Airport and Gautam Buddha International Airport – and 52 domestic airports. Despite the aerodrome operations functions, it is actively involved in the planning and development of major airport infrastructures, namely the Pokhara International Airport and Nijgadh International Airport as well as in the development and maintenance of other domestic airports.
Member Information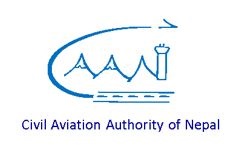 Membership Type: Asia-Pacific Regional Office Membership
Director General: Er. Pradeep Adhikari
Country: Nepal
Telephone number: +977 (1) 426 2387
Fax number: +977 1 426 2516
E-mail: dgca@caanepal.gov.np
Head office:
Babar Mahal, Kathmandu, Nepal
Websites: