Adacel Inc.
Organisation Overview
Adacel develops operational ATM and advanced ATC simulation and training solutions.
Adacel's Aurora ATM integrates all surveillance sources with advanced conflict detection features and automation tools for the controller and is compliant with the new ICAO flight plan format.
Adacel's ATC Unified Training Solution provides tools designed to consolidate skills on individual task trainers advancing through full team training as skills progress and include capabilities to train for ICAO Aviation English proficiency.
Related News
Member Information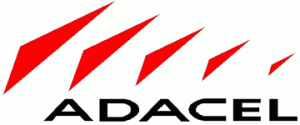 Membership Type: Associate Silver Member
Chief Executive Officer: Mr. Daniel Verret
Country: United States
Telephone number: +1 407 581 1560
Fax number: +1 407 581 1581
E-mail: info@adacel.com
Head office:
9677 Tradeport Drive Orlando, FL, USA, 32827-5318
Websites: