Global Conversations: CEO Series with Captain Gilbert Kibe
CANSO invites members to join the Global Conversations: CEO Series, designed to connect ANSPs and industry suppliers in open conversation about the future of our industry.
We're inviting a number of our CEOs to offer insight into the current challenges and changes they face, and the potential solutions, strategies and requirements from an organisational, regional and industry perspective.
ANSPs will get insight into what other members are doing in terms of best practice, business continuity and recovery, and industry suppliers a clearer understanding of what members need and how they can help.
Speakers
Each webinar will be hosted by Conor Mullan, Associate Member Representative for the Executive Committee and Managing Director, Think Research Ltd.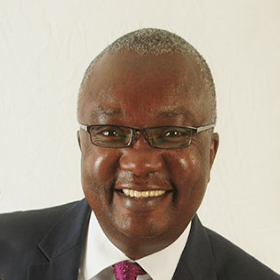 Capt. Kibe is the Director General of Kenya Civil Aviation Authority and has over 34 years of experience in aviation and other sectors. He holds a Master of Business administration (Aviation) from Moi University, Commercial Pilots License with Single & Multi-Engine Land & Instrument Rating, among others qualifications.
Capt. Kibe has previously worked as Executive Chairman Eagle Aviation, Director Business Development at Home Afrika Ltd, Managing Director Bahati Ridge Development Ltd and Chief Executive at Nairobi Flight Training Ltd. Capt Kibe also served as a Board member of KCAA from 2003 to 2009 and also a Member at large with CANSO.