CANSO Executive Summit 2021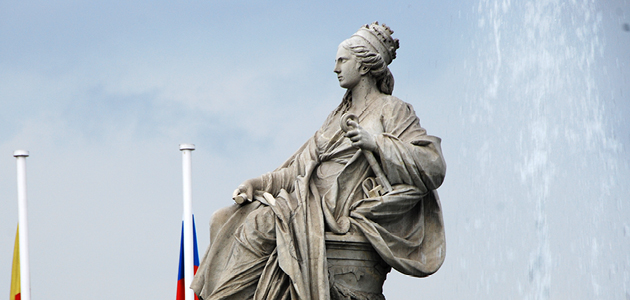 CANSO's Executive Summit provides a unique platform for executive leaders and key decision-makers from our member community to meet, exchange ideas and develop new insights as we prepare for the future.
Join our Executive Summit in 2021 to hear from forward thinking leaders and some of the world's foremost experts on innovative approaches to the complex challenges that the ATM industry faces.
Our Executive Summit is for CANSO Members only. Those with access to myCANSO, our Members' site, can log in here to register.
Venue
The CANSO Executive Summit 2021 will take place at the Meliá Castilla Hotel.
Calle del Poeta Joan Maragall, 43, 28020 Madrid, Spain
We recommend the Meliá Castilla Hotel as your accommodation during the CANSO Executive Summit 2021.
To book your stay at the Meliá Castilla Hotel please click here to benefit from the CANSO delegate rate.
Practical information
Location
Madrid is the capital city of Spain, with a population of 3.2 million inhabitants. This large and growing population makes it the third largest city in the European Union.
Travel information
For more information on the latest Covid-19 restrictions and requirements for entry into Madrid, Spain please visit the following website for regular updates: https://www.spth.gob.es/
Visa Information
There are a number of countries whose citizens are required to have a valid current visa to enter Spain. For information about obtaining a visa, please visit: https://www.spain.info/en/informacion-practica/consejos-viaje/consejos-practicos/requisitos/. For those citizens who require a visa it is recommended to start the visa application process early.
If you require a letter of invitation to support your visa application, please contact CANSO Events at events@canso.org.
Currency
The currency in Spain is the Euro.
Credit and Debit Cards
Most international credit cards including VISA and MasterCard are widely accepted in Madrid and can be used in various outlets and ATMs.
Transport
In Madrid, there are several means of transport to get around town. The most popular are the subway network, the bus service and local trains. Official taxis in Madrid carry diagonal red stripes and a green light on the roof. Uber is also available in Madrid.
Emergency services
In case of an emergency, dial 112 (free of charge).
For non-emergency services call 091 for the police, 061 for an ambulance and 080 for the fire brigade.
Dialing code
The international country dialling code for Madrid is 34.
Weather
The average daytime temperature in October is 15 degrees Celcius, 59 Farenheit.


Meliá Castilla Hotel
Calle del Poeta Joan Maragall, 43, 28020 Madrid, Spain
25 October
CANSO Executive Summit
09:15 – 13:00
Business attire
IFEMA
IFEMA, Feria de Madrid (North Entrance), 28042 Madrid, Spain
26 October – 28 October
World ATM Congress
Exhibition hours:
Tuesday 10:00 – 19:30
Wednesday 10:00 – 18:00
Thursday 10:00 – 14:00