CANSO Europe CEOs meet with new Director-General of EUROCONTROL
Brussels, 23 February 2023 – Today CANSO Europe's EC3 (CEO Committee) met for the first time with the new Director-General of EUROCONTROL, Raúl Medina, at the CANSO Europe office in Brussels. The meeting provided the opportunity to discuss key issues facing the air traffic management (ATM) industry at an important time as traffic levels recover towards pre-COVID levels.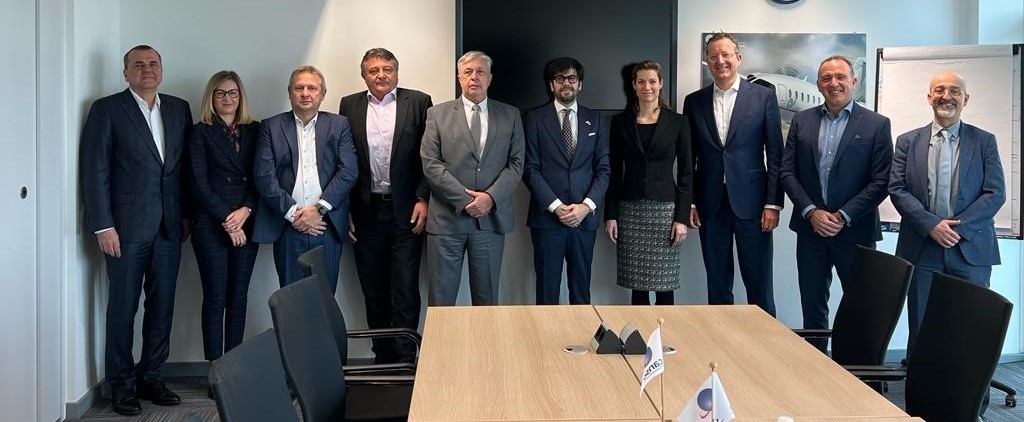 European air traffic today is confronted with a wide range of issues. In addition to the immediate operational pressures created by the war in Ukraine, the sector needs to manage the transition to green aviation while at the same time taking advantage of new technologies. Meeting participants discussed how to work together to address these shared issues for the benefit of the whole European network.
Michiel van Dorst, Chair of EC3, said: "CANSO Europe's members are keen to work with EUROCONTROL to continue to support the safe, secure, and sustainable recovery of aviation and to provide the services needed by our customers, the airlines. We hope that today's exchange will lay the basis for a fruitful relationship between CANSO and the new EUROCONTROL Director General."
EUROCONTROL Director General Raúl Medina said "EUROCONTROL has a firm commitment to working with all our partners to address the very real challenges we face. Not only are we trying to recover from the pandemic, but we also we have to face the impacts of the devastating war in Ukraine. And at the same time, we need to look forward, to make progress in decarbonizing aviation and embracing digitalization. I am firmly convinced that if we are to move to the next level, we will need to work ever more closely with all our stakeholders both on the civil and military sides so that in partnership we can address our common issues."