CAAS convenes first-ever meeting of Asia Pacific regulators to collaborate on safety rules for air taxis and drones
The first-ever Meeting of Asia-Pacific regulators on Advanced Aircraft Mobility (AAM) and Unmanned Aircraft Systems (UAS), and an accompanying engagement with industry, convened on 9 November in Singapore. The meeting, initiated by the Civil Aviation Authority of Singapore (CAAS), sought to foster collaboration amongst regulators, and between regulators and industry, to pool expertise and resources and to identify and mitigate risks to leverage AAM and UAS safely and effectively. The inaugural meeting was attended by 17 Asia-Pacific civil aviation authorities (CAAs) and 24 AAM and UAS institutes and companies (see Annex A for details).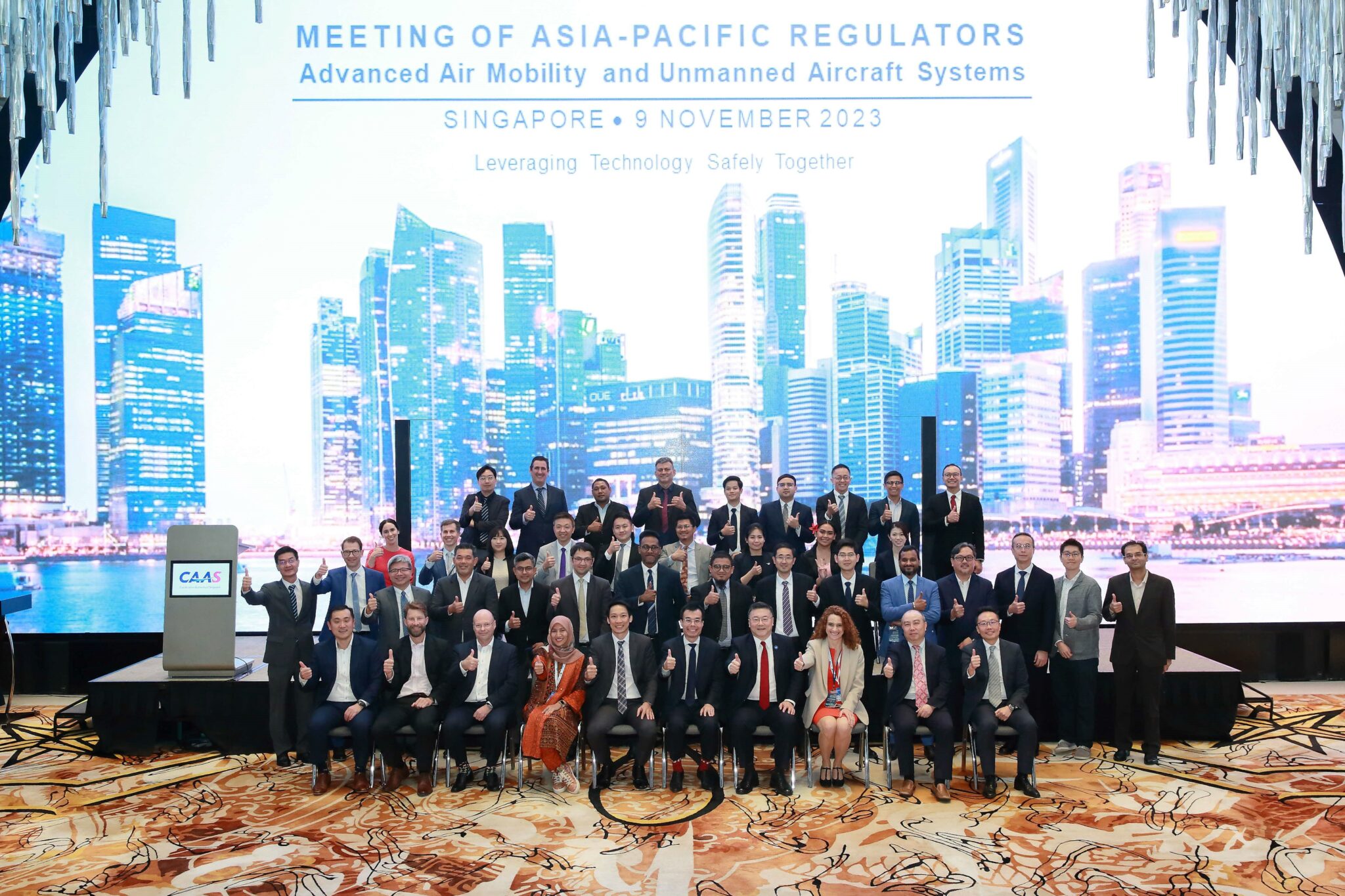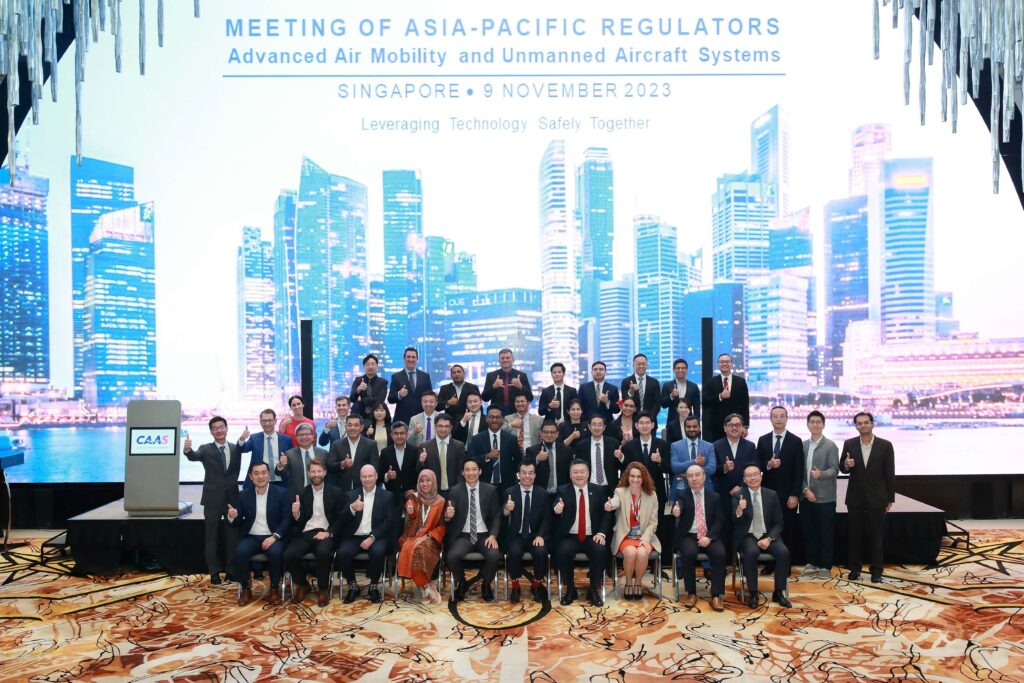 With rapid advancements in technology, AAM and UAS are expected to transform the way people work, move and live. Regulators and regulation need to keep pace with technology to reap its full benefits while ensuring security and public and aviation safety.
In the area of AAM, a few CAAs have either certified air taxis or are in the process of doing so. Other CAAs which are not regulators for States of Design are also needing to put in place regulations to be able to subsequently accept them for entry into service as States of Registry, States of the Operator and/or States of the Aerodrome.