Airspace Q3 2019 – The meaning of success – NAV CANADA
CANSO Award of Excellence in ATM Finalist
NAV CANADA – Implementing the new ICAO separation standard 'RNP-AR' at Calgary International Airport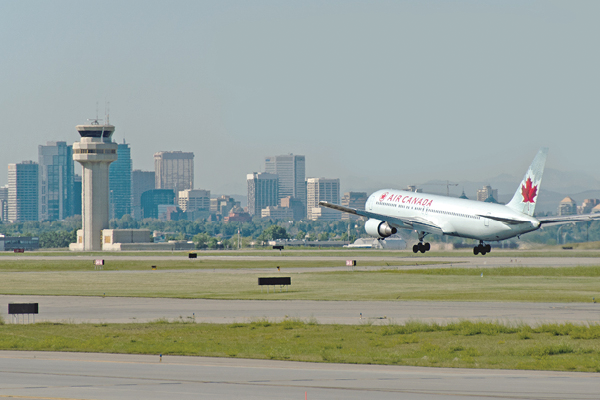 In November 2018, NAV CANADA was first to implement the new ICAO separation standard Established on RNP-AR (EoR) at Calgary International Airport.
EoR safely enables simultaneous arrivals on parallel runways without a separation minimum of 1,000 feet vertically or three nautical miles laterally – shortening downwind legs, optimising profile descents, increasing efficiency and reducing operational workload.
In the first month, the approach was used 3,000 times; 30,000 track miles were saved and low-level flights over-populated areas were reduced by over 140 hours. EoR is a leap forward in managing air traffic volume, addressing future capacity demands and providing value to customers and stakeholders.
Neil Wilson, President and CEO NAV CANADA, said: "Our successful implementation of the new ICAO standard, Established on RNP-AR, is a testament to the outstanding close collaboration of our people at NAV CANADA and the many partners in Canada and internationally who supported this initiative.
"Use of this leading-edge standard has already demonstrated significant safety, efficiency and environmental impacts; offering potential for other major airports worldwide."