Airspace Q3 2019 – The meaning of success – DSNA and skyguide
CANSO Award of Excellence in ATM Finalist
DSNA and skyguide – Flexible and dynamic provision of air navigation services across the Swiss / French border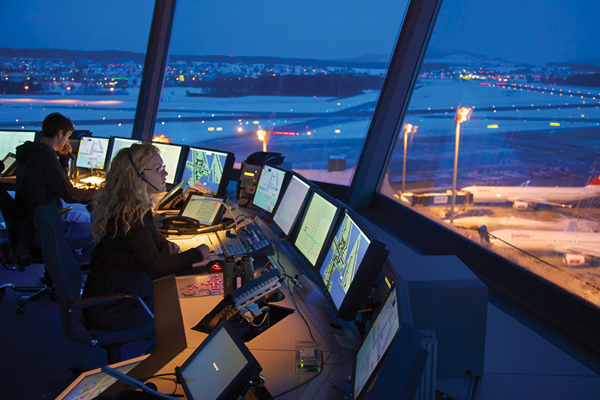 The European regulation, and the ICAO framework, allows for flexible interfaces between air navigation service providers (ANSPs). When well used, this flexibility brings efficiency gains: ANSPs can dynamically manage their interface to optimise capacity depending on traffic, shifting between them the service provision in an airspace sector.
DSNA and skyguide have implemented such a system for optimising a departure procedure from Geneva Airport, close to the French border. Departures from runway 04 engage the shift of the volume from skyguide's air traffic control centre (ACC) to DSNA's ACC, enhancing capacity and safety of departures. When Geneva operates runway 22, overflights are privileged, the airspace sector management reverts back to skyguide.
Maurice Georges, CEO of DSNA said: "The exemplary cooperation on which this system relies was fed by mutual trust. This innovative, shared dynamic zone of responsibility is now regularly activated and benefits all our customers.
"The complementarity of our organizations was key to the successful outcome of this complex project, undoubtedly aligned with the spirit of the Single European Sky (SES)."
Alex Bristol, skyguide CEO, said: "The long-lasting partnership between skyguide and our colleagues in DSNA allows innovative dynamic airspace management, increasing safety and offering more airspace capacity to our customers in the densest airspace of Europe."