Airspace Q1 2019 – Narrowing the skills gap
Micro Nav has provided its single solution BEST (beginning to end simulation and training) simulator to the UK's Royal Navy; and delivered a military air systems control simulator (MASCS) and a synthetic air traffic management training facility.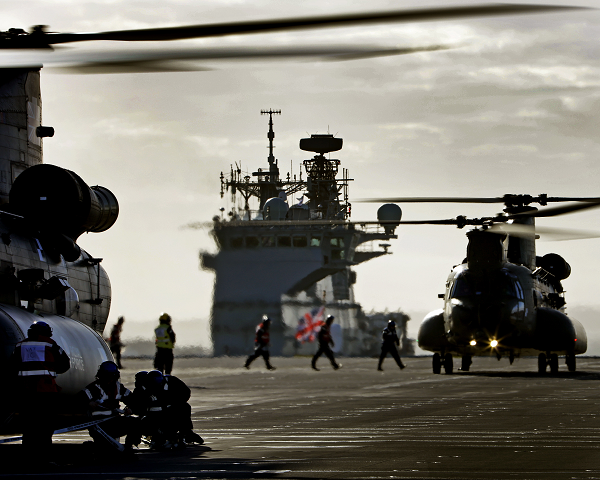 The simulators are making a critical contribution to the Royal Navy's Air Traffic Control, Air Battle Management and Aircraft Control Training Mission.
The MASCS implementation integrated the functionality of the Royal Navy School of Fighter Control's legacy Fighter Aircraft Control Training System and the Royal Navy School of Aircraft Control's Helicopter Control Trainer to create an enhanced training capability on a shared architecture and platform. The simulated environment included emulation of the Royal Navy's Combat Management System to provide the highest levels of simulation fidelity and realism.
The Simulated Air Traffic Management Training Facility is an on-board training system, which provides a high-resolution 3D-rendered view from the HMS Queen Elizabeth aircraft carrier flying control island, in addition to a simulated total ship and maritime airspace environment. This unique simulation environment provides an end-to-end training capability from aptitude testing to continuation training. At sea, deployed air traffic control officers can conduct certification and continuation training, as well as train in new scenarios derived from operational experiences.
With the advent of their new aircraft carrier group and sea-borne fixed wing assets, the Royal Navy identified a key gap in the skills set of their ATCOs. The Simulated Air Traffic Management Training Facility has been instrumental in providing the tools to allow the Royal Navy ATCOs to narrow that gap, particularly during the run up to the F35B operational flight deck trials that were carried out during September 2018. ATCOs were able to practice aircraft sequencing, new arrival procedures, and visual circuit operations on the simulator many months in advance of the arrival of the new aircraft.