airspace magazine enters a new era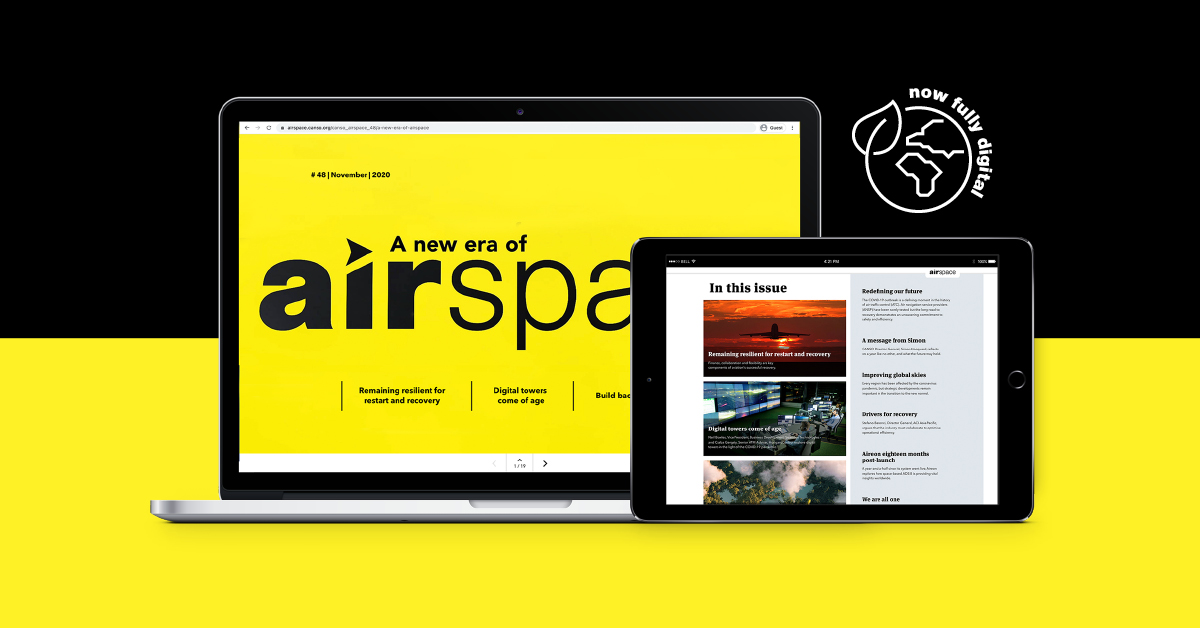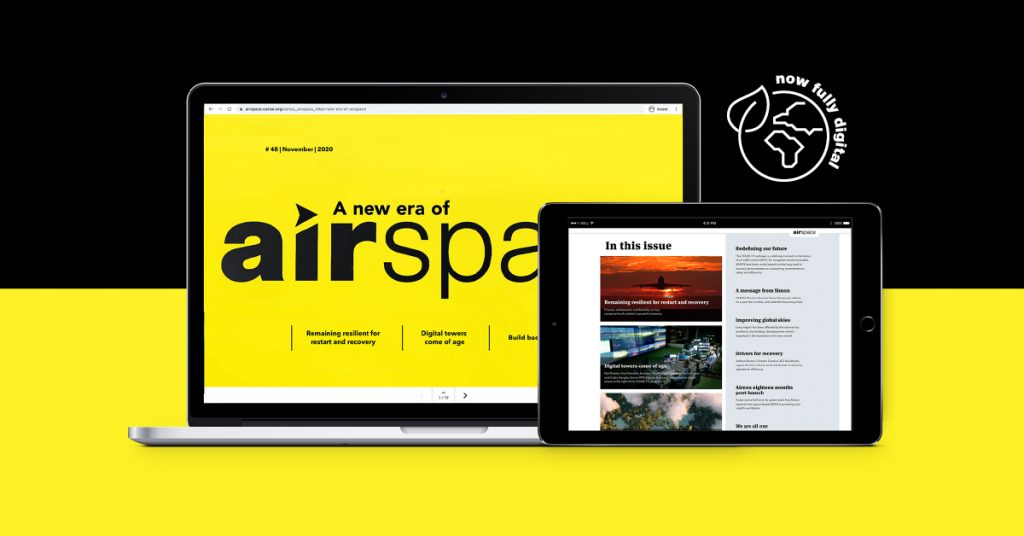 CANSO has relaunched its flagship magazine airspace as a fully digital and interactive experience.
The new airspace magazine offers unparalleled insight into the latest issues and developments in air traffic management (ATM) and aviation through a variety of interactive content, including commentary, features, interviews, animation and video.
airspace is CANSO's magazine for ATM and aviation's key players, and features perspectives from top managers and thought-leaders, and technical insights from industry experts and partners. airspace is read in over 100 countries, by 10,000 world-leading professionals. It is available to CANSO members and non-members across the industry via the CANSO website and email subscription.
In the first digital edition, experts and peers in aviation explore what matters most – from navigating COVID-19 and championing innovation like remote towers, UTM and space travel and surveillance, to sustainability, skills and partnership.
Simon Hocquard, Director General of CANSO: "airspace is an important platform for aviation, showcasing key developments, insight and success stories. It offers space for thought-leaders and innovators to share perspectives, ignite debate and showcase solutions, and for CANSO to explore key issues and the latest industry initiatives. We are really excited to launch this digital-first edition, and look forward to developing this experience for our readers and contributors."
Captain Gilbert Kibe, Director General of Kenya Civil Aviation Authority: "The ATM industry is going through rapid changes, with currently significantly impacted traffic flows combined with continued requests from new entrants constantly requiring innovative solutions. airspace provides essential information and key learnings on how regions around the world are evolving, and what our peers, suppliers and customers are doing to transform operations safely. We are at an important point in ATM, and airspace too is adapting to meet our changing world."
Don Thoma, CEO of Aireon: ''airspace is an important air traffic management publication. It provides us with useful insight into the developments and innovation that are affecting the aviation industry. Air navigation service providers and suppliers alike get useful insights into the challenges they face and the opportunities we must embrace.
Conor Mullan, Managing Director of Think Research: "airspace magazine is a great one-stop-shop to hear from CANSO members about their plans, priorities, and concerns. And now it's in an environmentally friendly, digestible digital format you can read on your phone."