Adacel
Organisation Overview
Established in 1987, Adacel is a publicly traded company listed on the ASX. The company plays a significant role in global air space safety. A world-leader in its industry, Adacel applies cutting-edge technologies to develop advanced air traffic control simulation and training systems and state-of-the-art air traffic management solutions.
Adacel's customers include international air navigation service providers (ANSPs), military, defense & security organizations, universities, and airport authorities. More than 21% of the world's airspace is managed with Adacel's Aurora ATM software.
MaxSim Tower Simulator and Training systems lead the industry with the highest number of installations worldwide.
Adacel's latest flagship system, REVAL, a digital Air Traffic Control (ATC) tower system delivers a wide spectrum of digital tower operational solutions, from consulting services to system design, development, deployment, and support. For more information, please visit adacel.com.
Member Information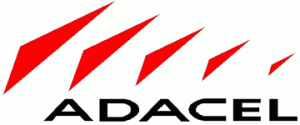 Membership Type: Associate Silver Member
Chief Executive Officer: Mr. Daniel Verret
Country: United States
Telephone number: +1 407 581 1560
Fax number: +1 407 581 1581
E-mail: info@adacel.com
Head office:
9677 Tradeport Drive Orlando, FL, USA, 32827-5318
Websites: