Altitude Angel introduces new airspace data features
Altitude Angel, the world's most trusted UTM (Unified Traffic Management) technology provider, has today released two significant updates to its map data providing drone operators and recreational users with a greater understanding of airspace restrictions and NOTAMs (Notice to Aviators).
Following an update to Altitude Angel's airspace data processing, it now publishes the Remarks for all 'Danger, Prohibited and Restricted Areas.' These are supplied by the relevant authority and typically provide other airspace users with more detailed information about the timing, nature of hazard, type of restriction, and authority contact details.
For example, Salisbury Plain is now displayed as: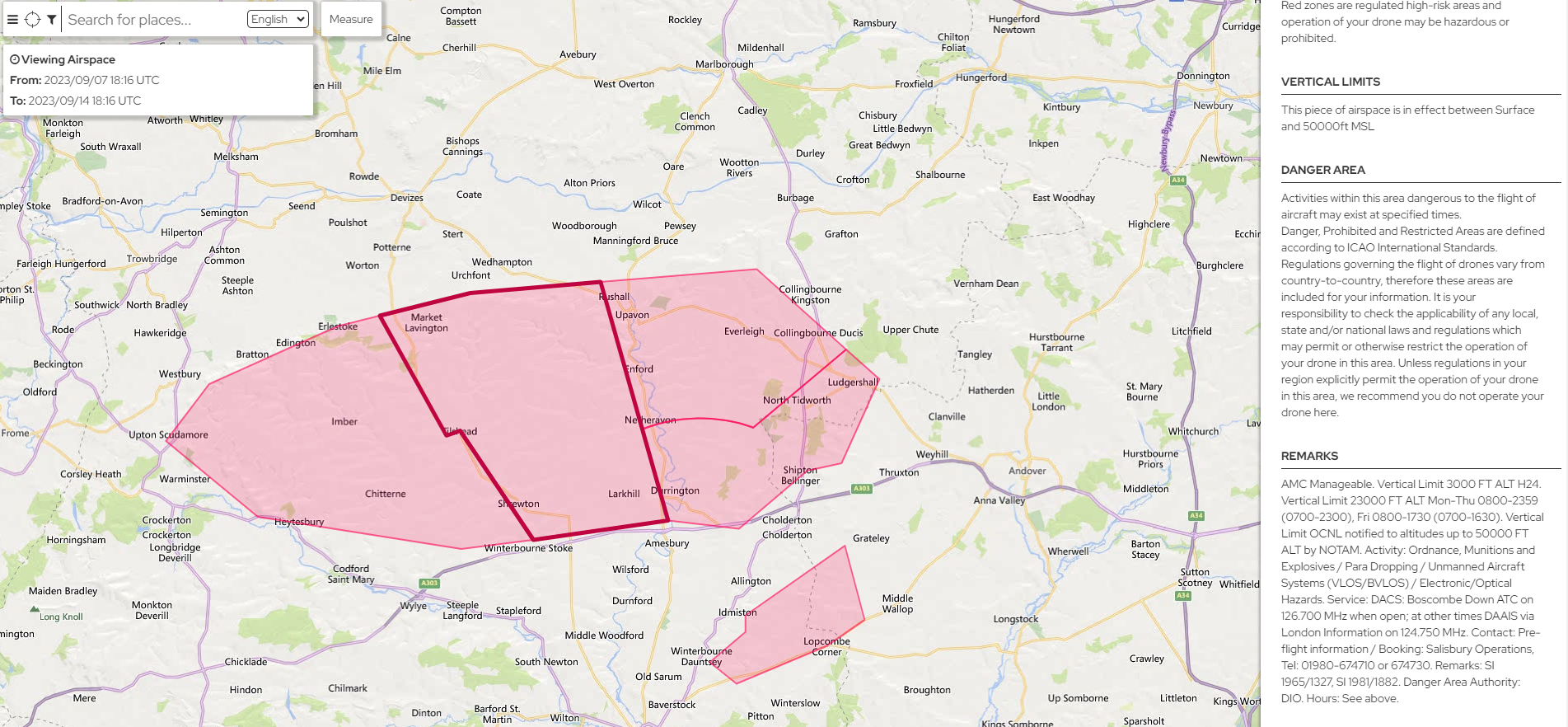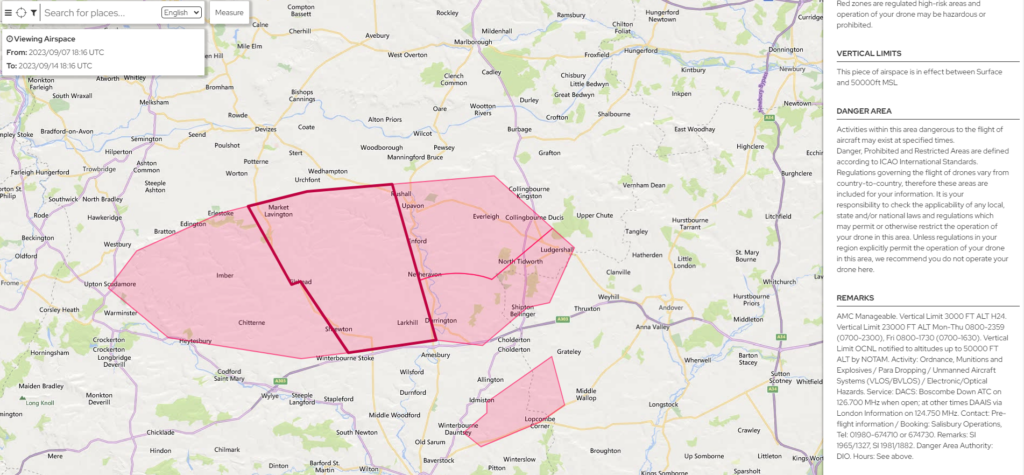 The second update has been to process some additional NOTAM categories. Altitude Angel continuously review the type of NOTAMs it publishes through its platform, assessing their relevance to UAS operations and disregarding irrelevant ones, such as ATM infrastructure (e.g. radar systems), aerodrome services (e.g. firefighting) and the like. The latest update to the map data means some additional NOTAMs will now be available to see on the Drone Assist app and dronesafetymap.com as well as CLOUD customers using Altitude Angel's airspace data service.
The new categories are:
GNSS area wide operations (relating to jamming trials)
Obstacles (relating to cranes or rigs)
Captive balloon and Kite
Simon Wynn-Mackenzie, Altitude Angel, VP Product, said: "We're constantly looking to see how we can improve and update our datasets, and what needs to be displayed. We do this to give users and customers the best service, so they can make informed decisions on flight operations using the most accurate, reliable, and up-to-date information.
"We've acted on feedback we've received from operators who have told us they would like a greater understanding of restricted areas, likewise different NOTAM categories which can pose a 'risk' when flying. We hope our users enjoy the additional data we've now made available."
For more information about Altitude Angel, please visit www.altitudeangel.com